Vietnam -201306
< Last Update: May 18, 2016 >
SAFE Prototyping Status: June 2013 - December 2015 <Completed><Follow up>
Rice Crop Monitoring in the Mekong Delta, Vietnam
Vietnam National Satellite Center (VNSC), Vietnam Academy of Science and Technology (VAST)
Vietnam is one of the leading rice producers and exporters in the world. Recent years, remote sensing-based technology has been studied and applied broadly in agricultural area to remedy such drawbacks of traditional ground-based survey methods as time-consuming, expensive, imprecise, and unreliable.
Purpose of the prototype is to Monitoring of rice cropping area and rice growth; Estimating rice yield and production. Specific outputs will be:
1) Rice distribution maps of the Vietnam's Mekong Delta using ScanSAR data (COSMO SkyMed (CSK), RADARSAT-2, etc.) and optical data (MODIS, etc.);
2) Rice yield estimation maps of An Giang province for one district using SAR data (COSMO SkyMed, RADARSAT-2 etc.);
3) GIS database of rice for the study area;
4) Summary report of the project.
Study Area
An Giang province (Mekong Delta)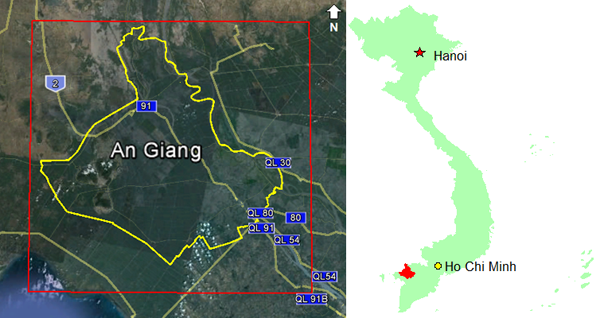 Final Results
1) Cosmo SkyMed & Radarsat-2 data sets and Field Survey (An Giang)
2) Rice Crop Map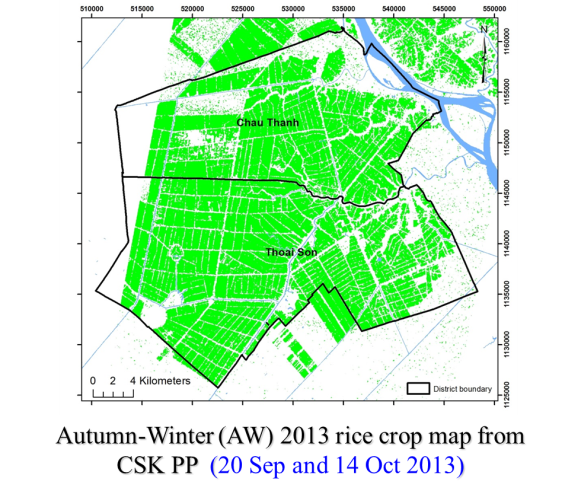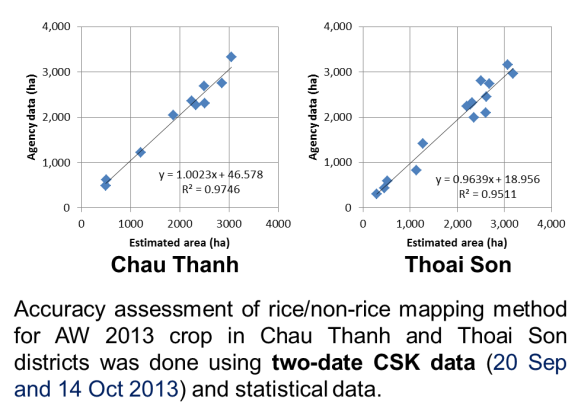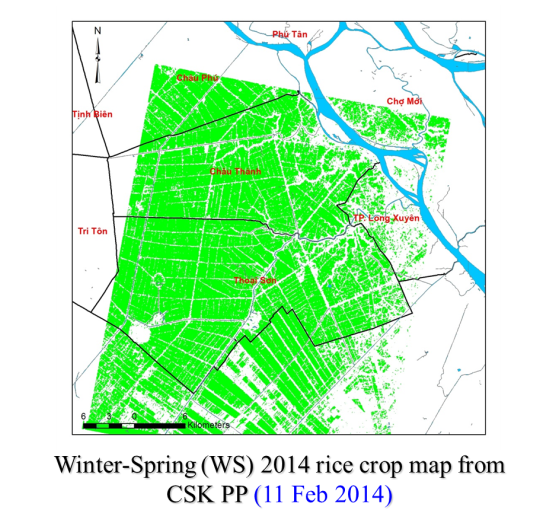 3) Distribution Map of Estimated Rice Yield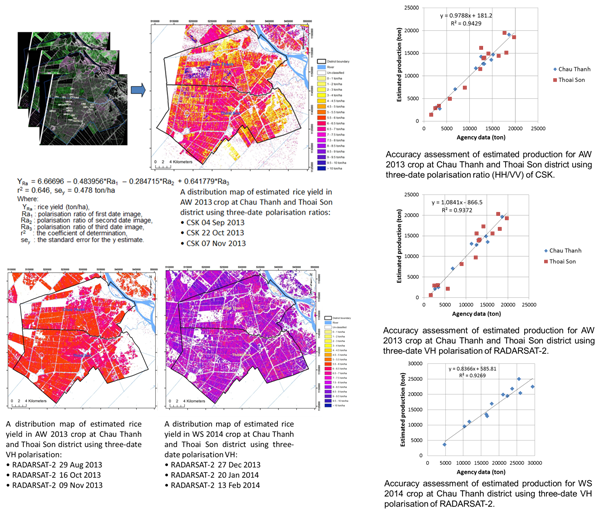 Developed System / Application
1) Methods used for rice/non-rice mapping using multi-temporal CSK radar imagery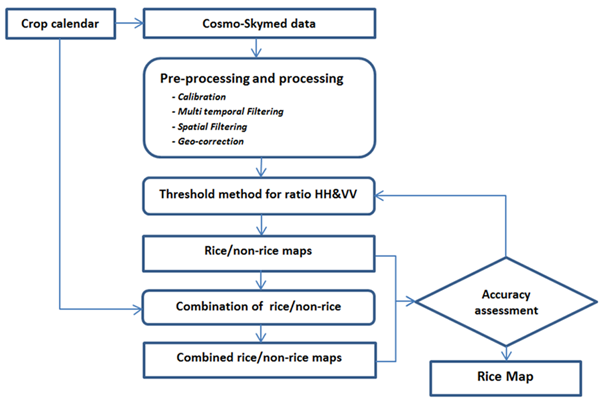 2) Methods used for rice yield estimation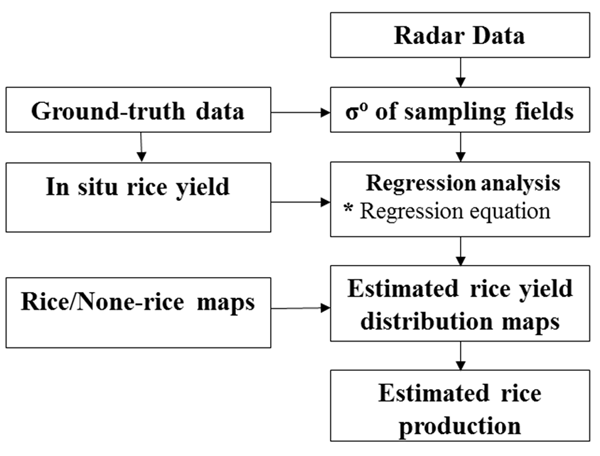 Expected Operational Usage
1) VNSC
- Project outcomes for further studies of rice monitoring;
- Apply to monitor other similar agricultural objects;
- Apply image processing technique for relative studies.
2) AGU
- Supporting for training at the University.
- Capacity building for the University.
3) AGDARD
- Monitor of rice in co-operation with statistical data;
- As end user, AGDARD can apply the proposed procedure for rice monitoring.
Formation
1) Prototyping Executor
- Dr. Lam Dao Nguyen
Vietnam Southern Satellite Technology Application Center (STAC), Vietnam National Satellite Center (VNSC), Vietnam Academy of Science and Technology (VAST), Vietnam
- HCMC Institute of Resources Geography (HCMIRG), Vietnam Academy of Science and Technology (VAST), Vietnam
2) Technical Supporter
- National Institute for Agro-Environmental Sciences (NIAES), Japan
- Centre d'Etudes Spatiales de la BIOsphère (CESBIO), France
- An Giang University (AGU), Vietnam
(3) Data & Application Provider
- e-GEOS: COSMO SkyMed
- CSA: RADARSAT-2
- JAXA: ALOS PALSAR, ALOS-2
- ESA: Sentinel-1
- NASA: MODIS
- Department of Agriculture and Rural Development of An Giang, Vietnam (AGDARD): Statistical data