Malaysia (FASSB) -201506
< Last Update: Oct. 21, 2016 >
SAFE Prototyping Status: June 2015 - <On-going>
Efficient Oil Palm Management Prototyping Using 3D GIS For Replanting Program
Felda Agricultural Services Sdn. Bhd. (FASSB),
Plantation of oil palm (Oil palm plantation) is important industry in Malaysia in terms of economy and source of main supply of vegetable oil. The industry is one of the most highly organized sectors but current plantation method especially in replanting aspects are less inefficient, does not utilize latest spatial data and leads to loss of productivity due to not optimizing on the best layout of the plantation. The prototype is important for replanting team to plan an accurate replanting activity at the respective plan area. With a proper planning, the cost, time and human resources can be planned according to the expected replanting schedule and budgetted costs. If the prototype is successful, it has potential to save cost, time & human resource for those replanting activities. The purposes of this prototype are;
1) To improve the conventional replanting methods by using current state of the art methods of terrain representation.
2) To compare the conventional method of oil palm replanting planning process with the new 3D GIS & remote sensing technique.
3) To create digital 3D database for efficient representations of the plantation.
Study Area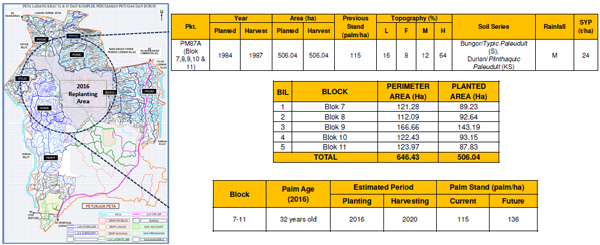 Developed System / Application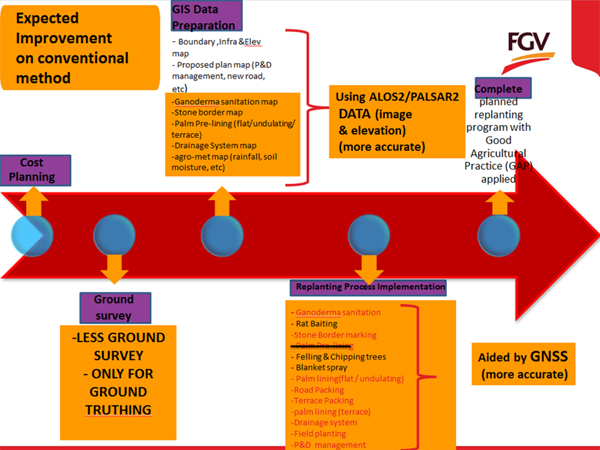 Current Achievement
1) GNSS Preliminary Test
Result-1: Canopy Terrace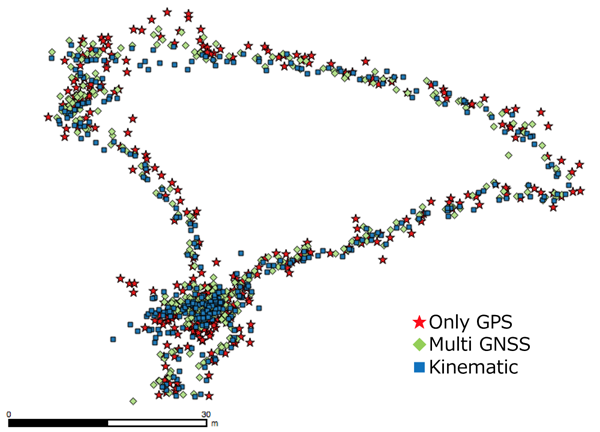 Result-2: Canopy Flat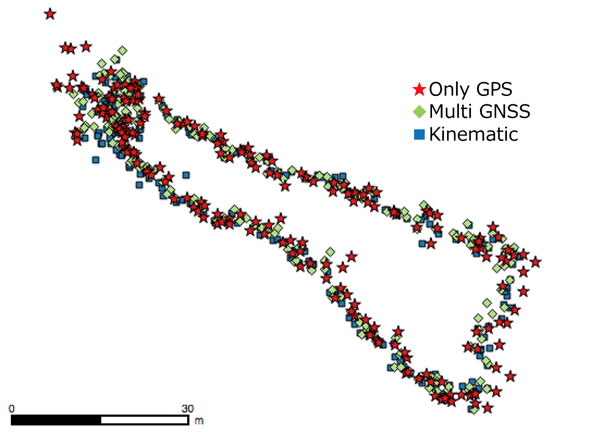 2) Other Findings: ALOS-PALSAR - Oil Palm Yield Analysis
Methodology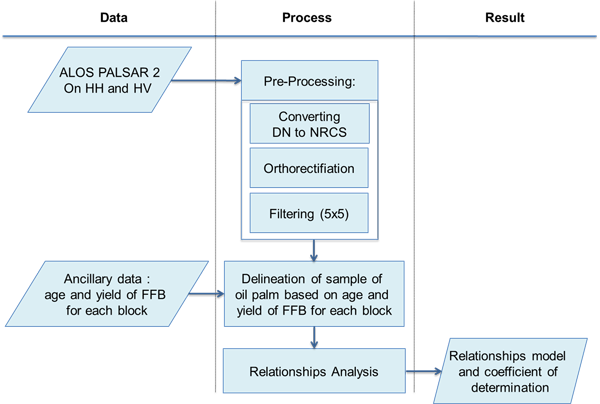 Study area and ALOS data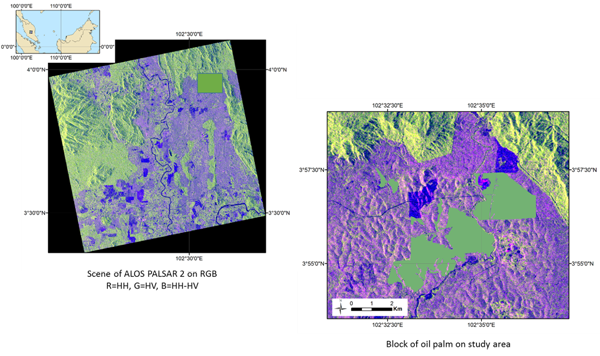 Results-1: Relationship between HH and age of oil palm (a) and HV and age of oil palm (b)

Results-2: Relationship between HH and yield of FFB of oil palm (a) and HV and yield of FFB of oil palm (b), FFB derived from oil palm from 11 to 21 years old

Expected Operational Usage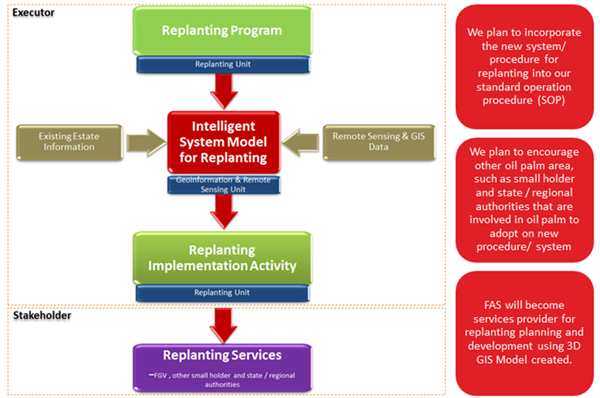 Formation
1) Prototyping Executor
- Ms. Haryati Abidin
- Mr. Mohd Na'aim Bin Samad
- Mr. Mohd Najib Abd Rasid
Felda Agricultural Services Sdn. Bhd. (FASSB)
2) Technical Supporter
- University Putra Malaysia (UPM)
- Keio University
- The University of Tokyo
3) Data & Application Provider
a) Satellite Data
- 3D GIS: ALOS World 3D, DSM made by Geoeye image
- GNSS
- Oil Palm Growth Monitoring: ALOS-2/PALSAR-2 and Landsat-8
b) Field Data
- Agro-meteorological data and so on