Malaysia -201306
< Last Update: 18 Jan. 2016 >
SAFE Prototyping Status: June 2013 - June 2015 <Completed>
Monitoring of Agricultural Land Abandonment Using Remote Sensing
Universiti Putra Malaysia (UPM), Malaysia
Abandoned land could be considered as land that holds potential for agricultural purposes but is not cultivated for three consecutive years or more. In 2012, a total of 97, 275 hectares of abandoned lands have been identified in Malaysia through local land offices by the mean of ground sampling. These lands are commonly scattered; causes a difficulty in monitoring them. The monitoring of land abandonment is vital due to its consequences on environment such as soil and water quality, carbon sequestration, and nutrient cycling. From economic point of view, agricultural land abandonment means wasteful resources and decreases food production.
The purpose of the prototype is to identify and map abandoned agricultural fields using remote sensing data. The following are the prototype's specific objectives:
1) Identification and mapping of abandoned fields of oil palms or any other agricultural fields in Malaysia,
2) Evaluate which remote sensing data that results in the most accurate identification of abandoned agricultural fields.
Study Area
State of Perak.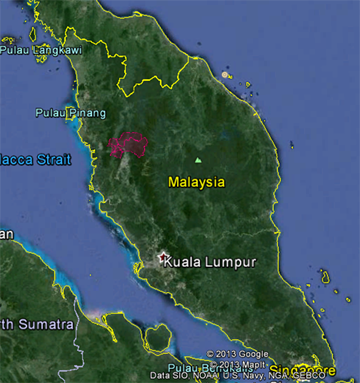 Formation
(1) Prototyping Executor
Dr. Farrah Melissa Muharam
Faculty of Agriculture, Universiti Putra Malaysia, Malaysia
(2) Technical Supporter
- University of Tokyo
(3) Data & Application Provider
- JAXA: ALOS/PALSAR, AVNIR
Work Plan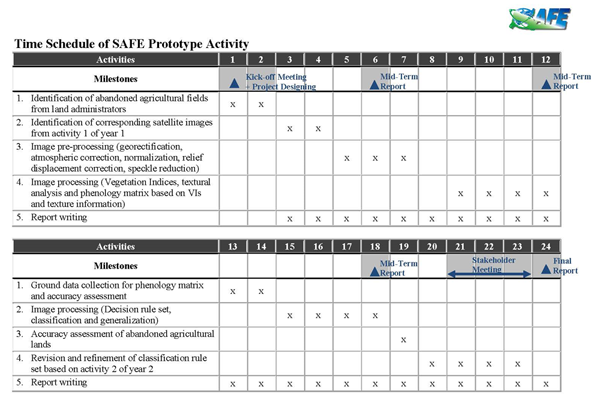 Developed System / Application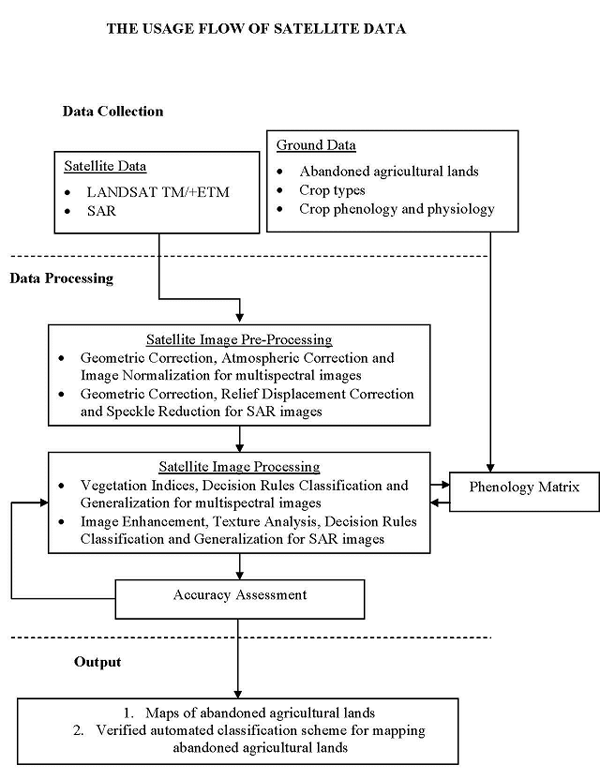 Results to Date
(1) Comparison of Reflectance between Abandoned and Non-abandoned Area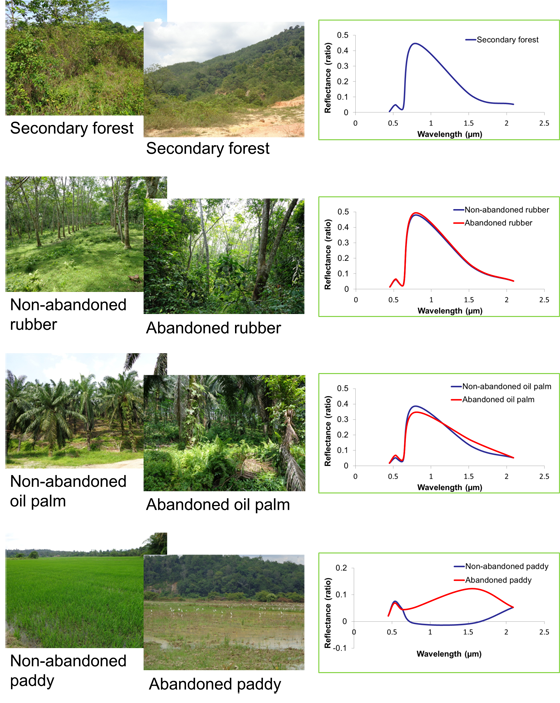 (2) Comparison of NDVI value between Abandoned and Non-abandoned Area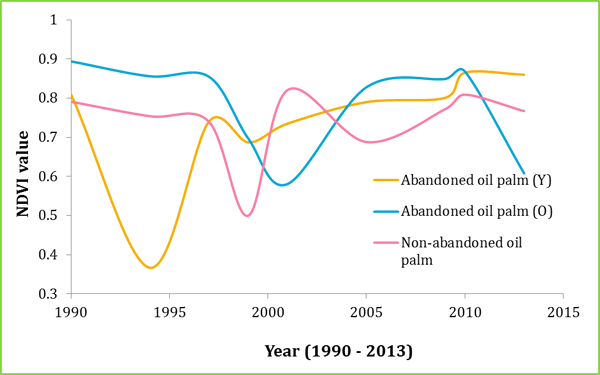 (3) Classification Map (Optical)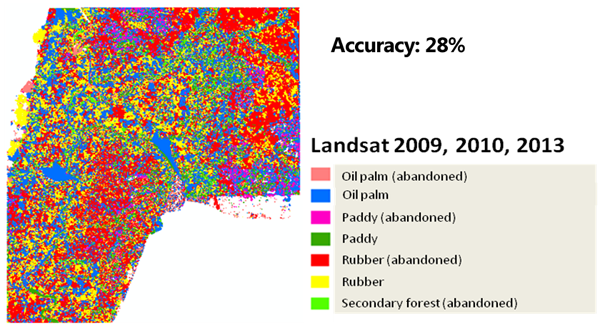 (4) Classification Map (SAR: PALSAR)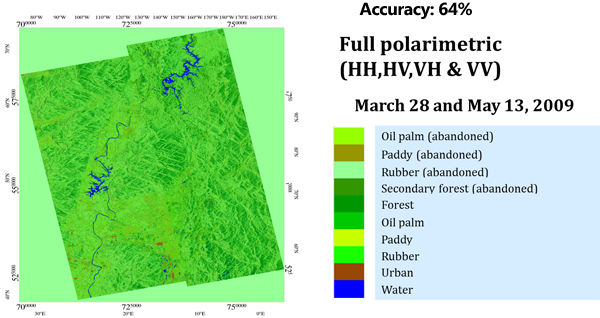 Expected Operational Usage