Video Archive: Messages and Voices from SAFE collaborators
< Last Update:May 18, 2021 >
SAFE Activity report at APRSAF Online 2020
"APRSAF Online 2020" was held on November 19, 2020 under the theme "Sharing Space Visions Beyond Distance." During the APRSAF-2020 online event, SAWG was co-chaired by Mr. Shantanu Bhatawdekar (Director EDPO-ISRO, India) and Mr. Takeshi Hirabayashi (Director for Satellite Applications, JAXA).
Though there were many difficulties to execute SAWG and SAFE activities due to the pandemic, number of positive actions were accomplished under SAFE with the support of the community. The progress of SAFE activities during the year 2019-20 was reported at "APRSAF Online 2020" by the Co-Chairs. The report includes a summary of activities, status of current SAFE multilateral activities, and brief messages of Mr. Hirabayashi of JAXA, as well as GISTDA, LAPAN, VNSC and UPM. The full report of the Co-Chair is found below.
Message of Dr. Pakorn Apaphant of GISTDA Thailand
Dr. Pakorn Apaphant of GISTDA Thailand, who has been associating APRSAF activities for well over 15 years became the new Executive Director of GISTDA in 2020. SAWG is happy to share his encouraging and supportive message with the SAWG community.
Voices of SAFE Collaborators, Partners, and Volunteers
Since SAFE is an initiative that thrives with the support of collaboration, in-kind contributions, and the good will of volunteers from space agencies, academia, regional & international organizations and the private sector, SAFE Secretariate is happy to share encouraging and supportive voices of some of the partners and collaborators appreciating their continuous support.

ADPC, Asian Disaster Prevention Center works to help the region to strengthen their capacities to overcome adverse effects due to disasters and climate change impacts in Asia and the Pacific. Remote sensing information, GPS positioning and other space related information and system has become strong and valuable tools for empowering communities in the region. ADPC has shown keen interest in SAFE activities and started collaborating to make an impact in the adversely affected societies in the region. ADPC shares their experience and commitment in their presentation

GISTDA, Geo-Informatics and Space Technology Development Agency of Thailand is the national space agency of Thailand investing on satellite programs and their application on number of areas including national and regional environmental related issues. As one of the strong supporting partners of SAFE, GISTDA has committed to collaborate SAFE multilateral cooperation with their satellite programs as well as various resources including regional network and capacity building initiatives. GISTDA voice can be heard here.

ICALRD, the Indonesian Center for Agricultural Land Resources Research and Development under the Ministry of Agriculture of Indonesia focuses on appropriate program formulation and research and applications pertaining to agriculture and agricultural land resources. Remote sensing research and applications at ICALRD are on land resource mapping, monitoring and observation of phenomenon such as drought on agricultural sustainability. ICALRD was associating JAXA since 2010 and the first bi-lateral SAFE project was launched in 2012. For more information

The Indian Space Research Organization (ISRO) is the pioneer space exploration agency of the Government of India established in 1969. Starting with IRS-1A, ISRO has launched many operational remote sensing satellites becoming one of the largest constellations of remote sensing satellites in operation today. ISRO has been collaborating with SAFE in various capacities joining various meetings with productive participation and leading the multilateral SAFE project on rice mapping. A brief summary of activities is found in the link here.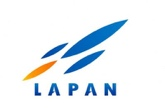 LAPAN, the national space agency of Indonesia was established in 1963. Having a large umbrella of research and application activities pertaining to space science, receiving satellite data from many international satellite programs and working very closely with them to bring the benefit of satellite data to the Indonesian community is one of the major roles of LAPAN. In 2009, LAPAN joined the SAFE community by hosting a workshop in Jakarta, and since then LAPAN has collaborated in bi-lateral projects and multilateral activities. For more information
Contacts
SAFE secretariat
Tel:+81-50-3362-3064
Fax:+81-29-868-2961