Report of the Stakeholder Meeting in Myanmar,
February 21, 2018
< Last Update: 3 Apr. 2018 >
Summary
Venue:

Department of Agricultural Land Management and Statistics (DALMS), Ministry of Agriculture and Irrigation (MOAI), Myanmar
Stakeholder Meeting of Myanmar's prototype titled 'Promote a Department of Agricultural Land Management and Statistics (DALMS) system through using Innovative rice crop area mapping and yield monitoring with space based technologies' was held in DALMS's office at Myanmar on February 21, 2018. 30 participants from several departments of MOAI, Asian Institute of Technology (AIT), Remote Sensing Technology Center of Japan (RESTEC) and JAXA joined the meeting. Prior to the stakeholder meeting, SAR Hands-on Training was conducted in MOAI for two and a half days.
Mr. Than Htut, the Director of Statistics Division, gave the opening speech and welcomed to all participants. He expressed his appreciation to all experts for their contribution and supports for capacity building and knowledge sharing to staffs in DALMS. He overviewed that DALMS responsibility to compile and deliver report for rice and main crops. Training through the SAFE project ensures that staffs have gained knowledge and can apply to their operational works. He anticipated that JAXA will continue support and collaborate with DALMS.
Dr. Kei Oyoshi of JAXA expressed his appreciation to DALMS for their supports and efforts during 2-year prototype SAFE project. Then he reported the final result of their prototyping. The next SAFE workshop will be held tentatively in June (to be decided) and the representative from DALMS is requested to report the achievement. He further discussed on two key technologies using radar imagery and INAHOR software which JAXA and RESTEC have been developed for promoting rice planting and mapping. He also reviewed the concepts of radar imageries, demonstrated INAHOR, and shown the results of rice mapping generated by the software. Field verification in 14 sample areas was conducted. RESTEC, supporting team, has been improved and updated the software. The new version of INAHOR was introduced during the training in this time. Dr. Oyoshi mentioned we need to discuss how to utilize SAFE result in DALMS's operational work.
Mr. Shoji Kimura reviewed his discussion on statistical records and information generating from INAHOR. He stated that INAHOR may not always generate accurate result especially in small field area, however, information producing mapping and yield calculation can be useful to validate and support statistical reporting system. He emphasized that spatial based map and productions data can be used for planning and policy maker. Estimated information based on INAHOR can communicate the needs of country consumption, storage, export and import. The requirement of establishment in validation system framework is also important for future operation to verify INAHOR result and statistical records. In this future collaboration, DALMS may consider dominating operation and verification leaders and teams and transfer knowledge to local officers.
Mr. Than Htut expressed his thankful and he ensured that he will discuss with the Director General and Dr. Win to utilize INAHOR result in their practical work and positively to continue for future collaboration.
Agenda
| Time | Program | PIC / Speaker |
| --- | --- | --- |
| 13:15 - 13:20 | Opening Remarks | Mr. Than Htut (DALMS) |
| 13:20 - 13:30 | Self-Introduction | All |
| 13:30 - 14:00 | Wrap-up of SAFE Project: What we have done in SAFE project | Dr. Kei Oyoshi (JAXA) |
| 14:00 - 14:30 | Wrap-up of SAFE Project: How to utilize SAFE result in DALMS's operational work | Mr. Shoji Kimura (RESTEC) |
| 14:30 - 14:55 | Discussion and Way forward | All |
| 14:55 - 15:00 | Closing Remarks | Mr. Than Htut (DALMS) |
| | Group Photo | |
Photographs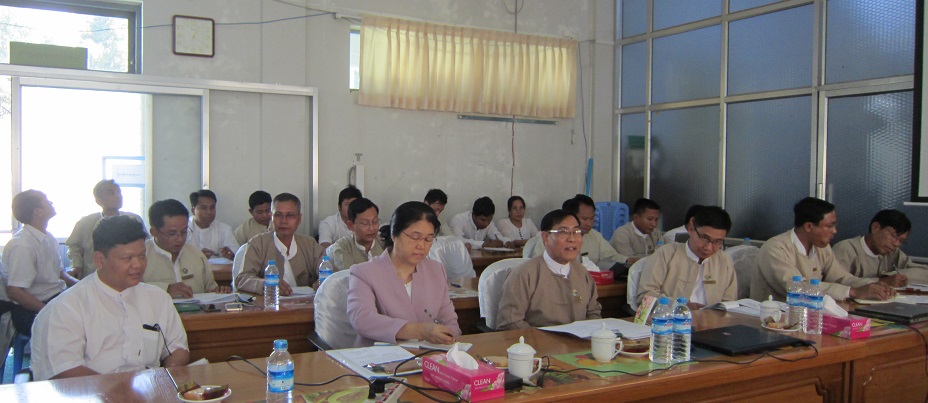 Stakeholder Meeting in DALMS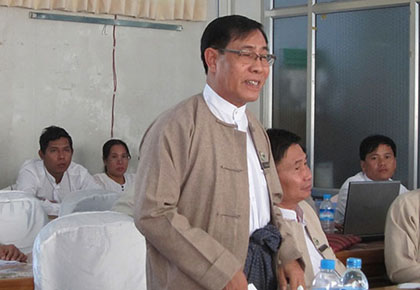 Opening remarks (Mr. Than Htut, DALMS)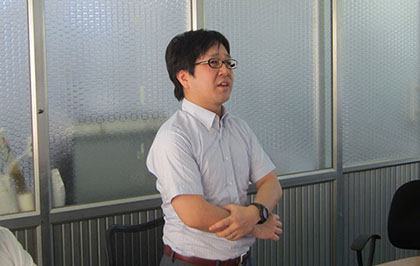 Wrap-up of SAFE Project:
What we have done in SAFE project (Dr. Kei Oyoshi, EORC/JAXA)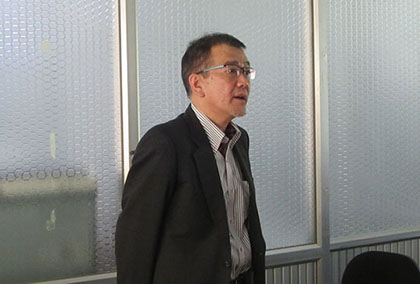 Wrap-up of SAFE Project:
How to utilize SAFE result in DALMS's operational work (Mr. Shoji Kimura, RESTEC)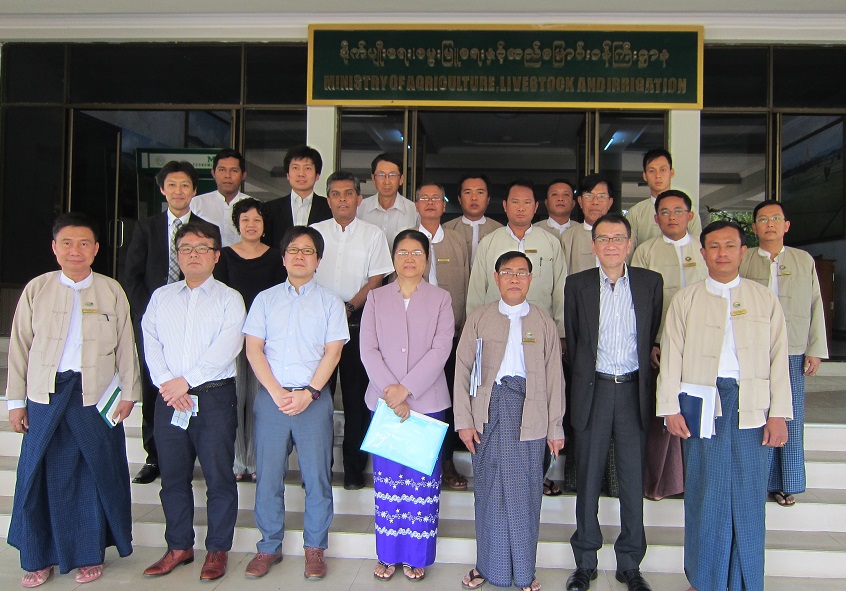 Group Photo