Report of the Closure Meeting in Mekong River Commission, July 21, 2017
< Last Update: 22 Aug. 2017 >
Summary
Venue:

Mekong River Commission, Vientiane
Closure Meeting of Mekong River Commission (MRC)'s prototype was held in their office at Vientiane on July 21, 2017. 18 participants from MRC, ICHARM, NIED, Asian Institute of Technology (AIT) and JAXA joined the meeting.
Dr. Pham Tuan Phan, CEO of MRC Secretariat opened the floor for the meeting. He expressed his appreciation for JAXA, ICHARM and NIED which supported this prototype. He also stated their expectation for enhancement of flood management capability in Mekong region.
Dr. Pichaid Varoonchotikul, River flood forecasting specialist of MRC reported the results of their prototype 'Deploying GSMaP for Decision Support in Transboundary Catchments in the Lower Mekong Basin'. He reported the results of comparison among GSMaP (NRT and IF2), SRE and rain gauge data. Also he reported results of river flow discharge estimation using GSMaP. The comparison of river flow discharge among SWAT, IFAS and ground observation was conducted. He stated that GSMaP can provide sufficient rainfall data for the flood forecast and drought. On the other hand, to utilize GSMaP in the future, model calibration with historic GSMaP is needed. During the implementation of this prototype, there were many capacity building opportunities for their researchers: GSMaP calibration using GSMaP-IF2 and ground rain gauge data, and GSMaP conversion and trimming for SWAT.
In this Closure meeting, lively and fruitful discussion was made. For the actual operational use, they try to find out the feasibility of integration of the results into daily operation. Furthermore, we discussed priority areas of possible applications for the future collaboration after this prototype. All of the participants agreed to wrap up the all of results of the prototype within several months and consider seeking involvement from donor like ADB, JICA and so on.
Agenda and Presentation Materials
| Time | Activity |
| --- | --- |
| 9:00-9:10 | Welcome by MRC (Representative from MRC) |
| 9:10-9:20 | Self introduction (All) |
| 9:20-9:50 | Overview of SAFE (JAXA) |
| 9:50-10:30 | Discussion (All) |
| 10:30-11:00 | Outputs of the SAFE-project (MRC) |
| 11:00-12:00 | Discussion (All) |
| 12:00-13:30 | Lunch |
| 13:30-15:00 | Future cooperation to implement SAFE prototype accomplishments (All) |
Photographs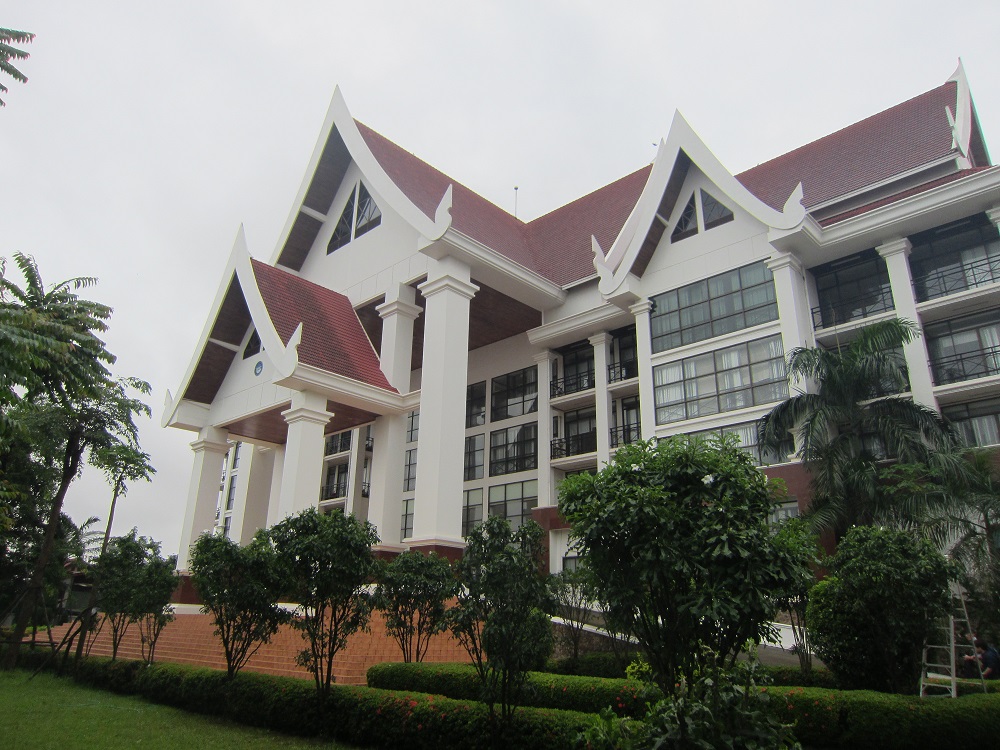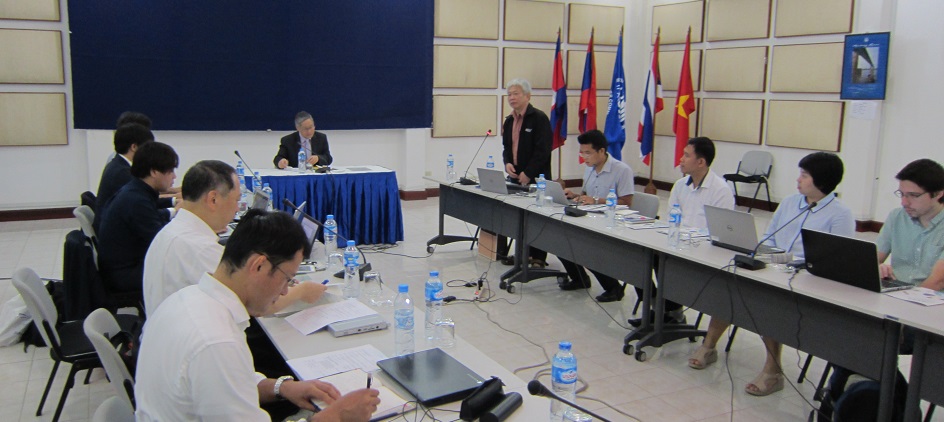 Closure Meeting in Mekong River Commission (MRC)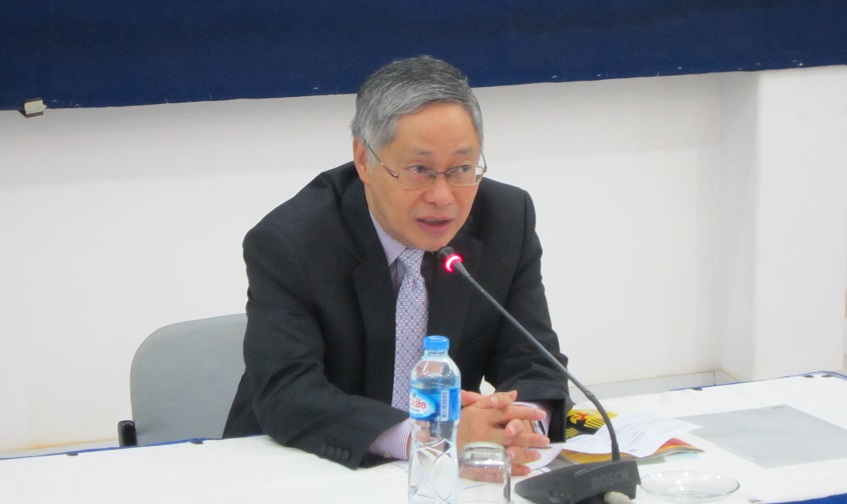 Opening remarks (Dr. Pham Tuan Phan, CEO of MRC Secretariat)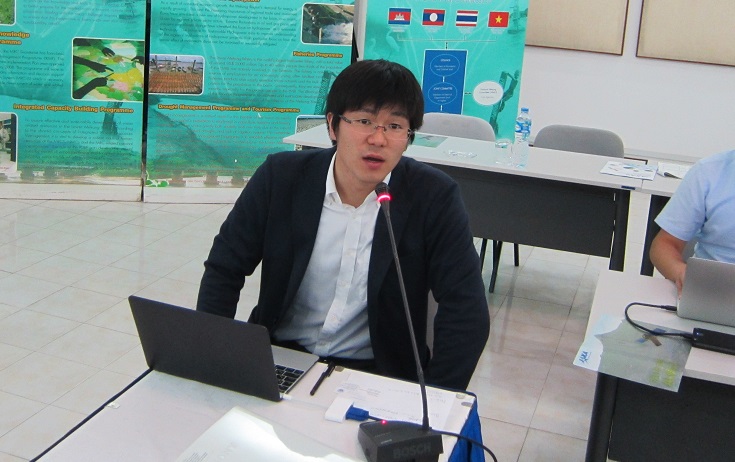 SAFE overview (Mr. Ko Hamamoto, EORC/JAXA)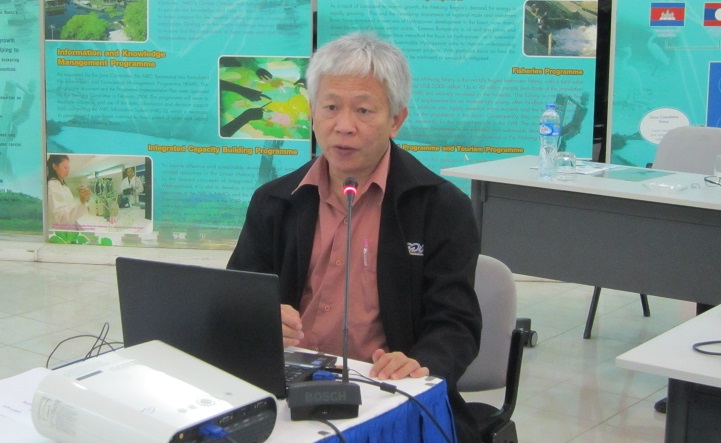 Dr. Pichaid Varoonchotikul, River flood forecasting Specialist of MRC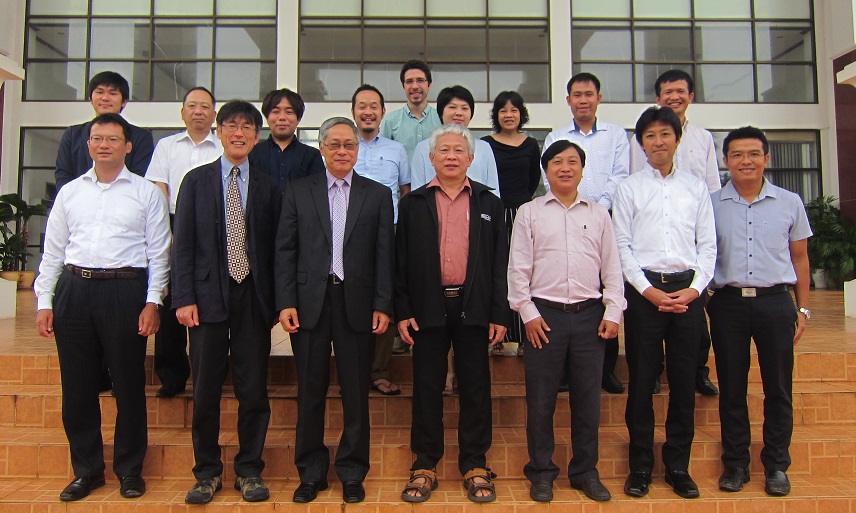 Group Photo