Stakeholder Meeting in Vietnam, November 2, 2015
< Last Update: 11 Nov. 2015 >
Summary
Venue:

Department of Agriculture and Rural Development, An Giang, Vietnam
Stakeholder Meeting of Vietnam's prototype was held in An Giang province on November 2, 2015. 15 participants from 7 organizations, including Department of Agriculture and Rural Development (DARD), An Giang, joined the meeting.
Mr. Doan Ngoc Pha, Deputy Director of DARD opened the floor for the meeting. He expressed his appreciation for VNSC/VAST and JAXA and mentioned that DARD is very interested in using remote sensing data for agriculture especially rice crop monitoring. He also stated importance of capacity building or training of human resources for DARD.
After introduction of SAFE Overview presented by Mr. Ko Hamamoto, EORC/JAXA, Dr. Lam Dao Nguyen, VNSC/VAST reported the final results and outcome of his SAFE prototyping about rice crop monitoring in the Mekong Delta. He developed method for rice crop distribution and estimated yield mapping using Cosmo-Skymed and Radarsat-2. Rice crop distribution maps of different season were made and estimated production was assessed. After report of the final results, Dr. Thuy Le Toan, CESBIO/CNRS introduced rice crop monitoring using Sentinel-1 satellite data.
During the discussion with user organization, DARD stated their requirement of anomaly detection of rice crop, needs of capacity building especially on-the-job training for their staff, and sustainable use of new technology such as remote sensing data. In conclusion, we agreed to create concrete actions toward operational use of remote sensing date among prototyping executor, technical supporter and DARD.
Agenda
| Time | Activity | Speaker |
| --- | --- | --- |
| 08:30 - 08:40 | Welcome remarks | DARD & VNSC/STAC |
| 08:40 - 08:50 | Self introduction | All participants |
| 08:50 - 09:00 | SAFE overview | Mr. Ko Hamamoto, JAXA |
| 09:00 - 09:30 | SAFE prototype Overview and Results - Rice crop monitoring in the Mekong Delta, Vietnam; | VNSC/STAC & CESBIO |
| 09:30 - 09:45 | Introduction of related activity: Asia-RiCE and Japan's Activities | Dr. Kei Oyoshi, JAXA |
| 09:45 - 10:00 | Introduction of related activity or vision of operational use of SAFE prototyping result from Stakeholders: | DARD |
| 10:00 - 10:30 | Discussion for the operational and sustainable use of SAFE prototyping results | All |
| 10:30 - 10:40 | Closing Remarks | JAXA & CESBIO |
| 10:40 - 10:50 | Group photo | All |
Photographs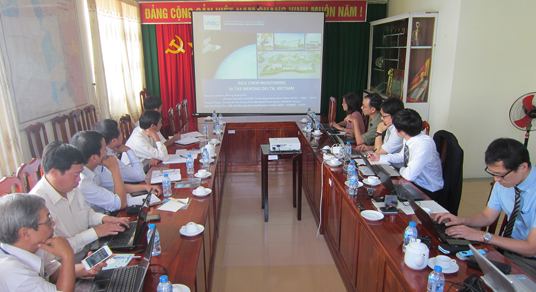 Stakeholder Meeting in Vietnam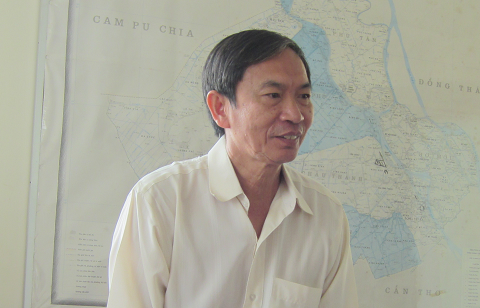 Opening remarks (Mr. Doan Ngoc Pha, DARD, An Giang)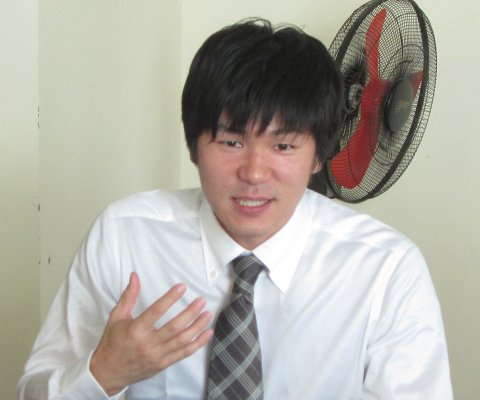 SAFE overview (Mr. Ko Hamamoto, SAFE secretariat, EORC, JAXA)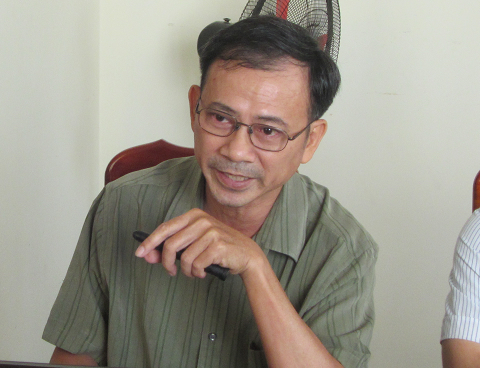 SAFE prototype Overview and Results - Rice crop monitoring in the Mekong Delta, Vietnam (Dr. Lam Dao Nguyen, VNSC/VAST)
Rice monitoring in the Mekong delta using Sentinel-1 (Dr. Thuy Le Toan, CESBIO/CNRS)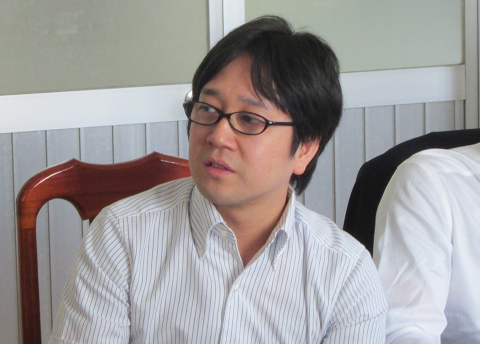 Introduction of related activity: Asia-RiCE and Japan's Activities (Dr. Kei Oyoshi, EORC, JAXA)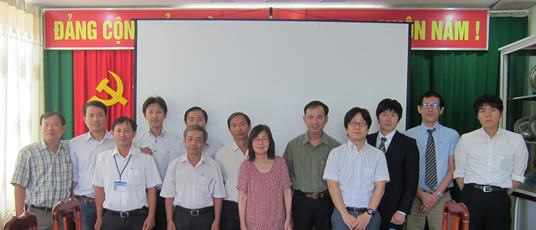 Group Photo