Kick-off Meeting in Vietnam, April 10, 2014
< Last Update: 21 Apr. 2013 >
Summary
Venue:

National Hydro-Meteorological Service (NHMS), 4 Dang Thai Than, Hoan Kiem, Hanoi, Vietnam
Kick-off Meeting of NHMS's prototype for flood forecasting was held at their head office on April 10, 2014. Eighteen participants from 11 organizations, including National Center for Hydro-Meteorological Forecasting (NCHMF) and Regional Hydro-Meteorological Centers, joined the meeting.
Ms. Do Quynh Hoa, Dept. of Science, Technology and International Cooperation, NHMS made opening remarks and expressed that the Vietnam's water resource management project funded by Japan is ongoing in cooperation with JAXA, ICHARM, ADB and AWCI.
After self-introductions, SAFE Secretariat introduced outline of APRSAF and SAFE initiative. From Vietnamese side, Mr. Dang Ngoc Tinh, Division Chief, NCHMF introduced their SAFE prototype "Utilizing satellite data, numerical rainfall forecasts, combining with ground observations in flood forecasting for the Thai Binh river system" and raise points for discussion.
Following that, Mr. Hideyuki Kamimera from ICHARM made several suggestions from a technical point of view. He pointed out the importance of assessing geo-information and rainfall inputs for flood forecasting using a distributed rainfall-runoff model. He then explained a possible technique to predict rainfall over the basin and its importance for flood forecasting, and lastly mentioned some technical limitations. As end-users, middle-north and north-east regional centers presented their current operation, limitations and requirements in flood forecasting.
At last, we discussed a realizable goal and necessary activities to satisfy end-user's needs. The authorized goal of this prototyping is to build and transfer a end-user-friendly system for flood forecasting at stations in the upper and middle basins, where the NHMS regional and provincial centers are responsible for forecasting and dissemination to the public.
Agenda
Time
Activity
 
9:00-9:05
Registration
NCHMF
9:05-9:10
Introduction
Mr. Dang Ngoc Tinh, Division Chief, NCHMF
9:10-9:15
Welcome address and opening remarks
Ms. Do Quynh Hoa, Dept. of Science, Technology and International Cooperation, NHMS
9:15-9:30
Introduction to SAFE initiative & SAFE workshop / APRSAF report (JAXA)
Mr. Ko Hamamoto, SAFE secretariat, EORC, JAXA
9:30-9:50
Introduction to the prototype "Utilizing satellite data, numerical rainfall forecasts, combining with ground observations in flood forecasting for the Thai Binh river system" and research plan
Mr. Dang Ngoc Tinh, Division Chief, NCHMF
9:50-10:10
Technical suggestions from technical supporters (ICHARM)
Mr. Hideyuki Kamimera, ICHARM
10:10-10:25
Needs from End-User Agencies 1
Representative of Regional Hydro-Meteorological Centre for the Midle-North
10:25-10:40
Needs from End-User Agencies 2
Representative of Regional Hydro-Meteorological Centre for the North-East
10:40-11:30
Discussion

- Project Framework
- Available data
(satellite, ground and rainfall forecasted data,)
- Schedule

All participants
11:30-11:45
Closing remarks and group photo
NCHMF, JAXA
Photographs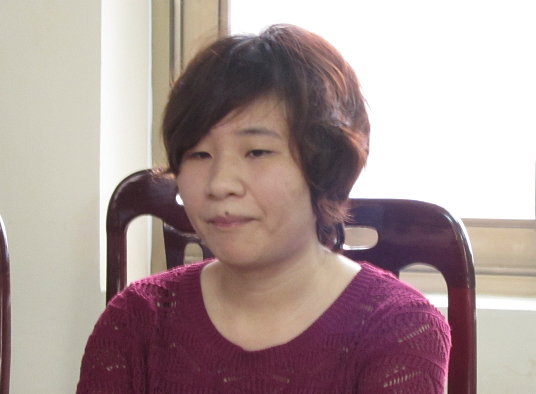 Opening Remark (Ms. Do Quynh Hoa, Dept. of Science, Technology and International Cooperation, NHMS)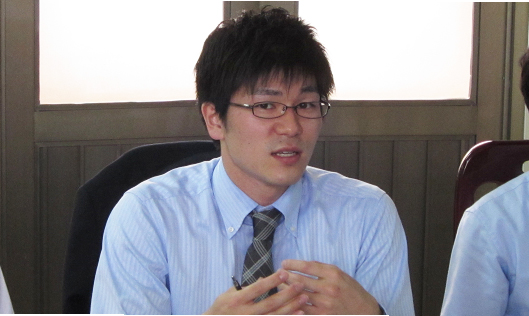 Introduction to SAFE initiative (Mr. Ko Hamamoto, EORC, JAXA)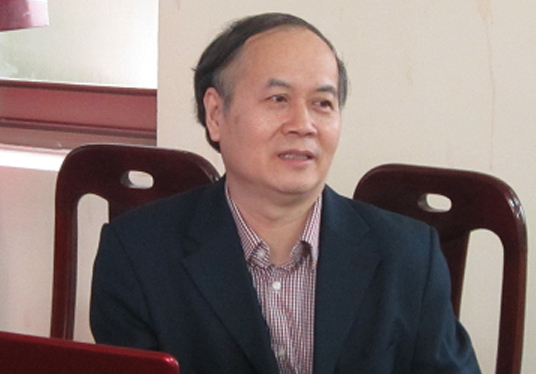 Introduction to "Utilizing satellite data, numerical rainfall forecasts, combining with ground observations in flood forecasting for the Thai Binh river system" (Mr. Dang Ngoc Tinh, Division Chief, NCHMF)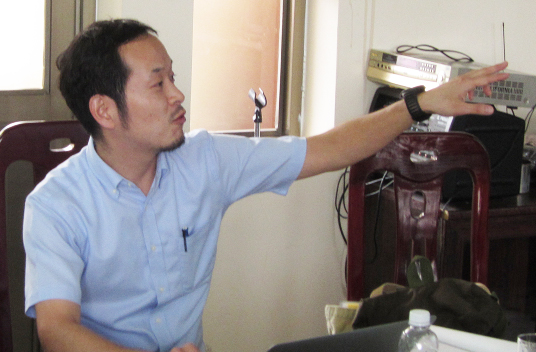 Technical suggestions from technical supporters (Mr. Hideyuki Kamimera, ICHARM)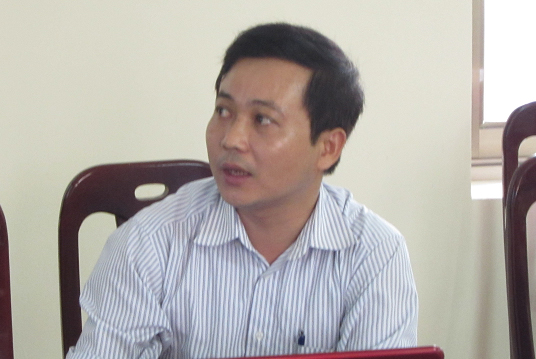 Needs from End-User Agencies (Regional Hydro-Meteorological Centre for the Midle-North)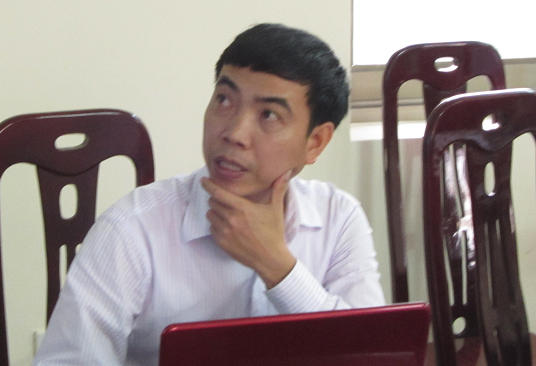 Needs from End-User Agencies (Regional Hydro-Meteorological Centre for the North-East)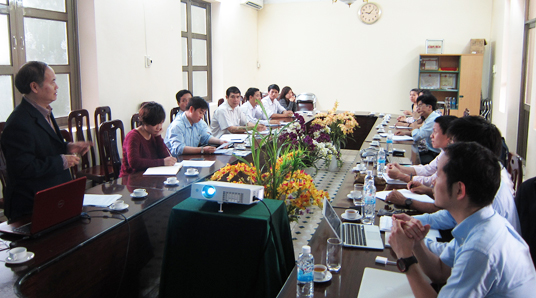 Discussion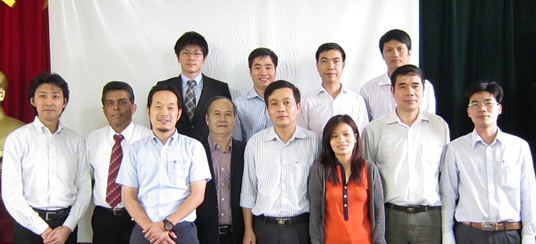 Group Photo