Group of Informatics for Remote Sensing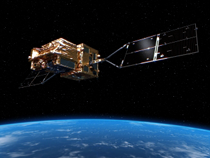 Group of Informatics for Remote Sensing (IRS) (former "Research Group of Informatics for System Sensing (ISS)") is the Cooperative Group, the Course of Systems Science and Informatics (SSI), the Graduate School of Information Science and Technology (IST), Hokkaido University, Japan, and the Japan Aerospace Exploration Agency (JAXA) established in April 2008.
The objective of the group is to study sensing technologies for global and local issues, i.e. global environmental issues, disaster monitoring, forest fires, water resources, agriculture and food issues, snow and ice, and mapping based on Earth observing satellite data. Forming the research is necessary for gaining not only engineering knowledges e.g. image and data processing and handling, geometry, radiometry, and radiative transfer theory, but also scientific knowledges for resolving the issues.
A lecture of "Informatics for Remote Sensing" will be held in November as an intensive seminar. If you are interested in, please use the contact link above.
What's New