From July to December 2011, the big flood occurred in Thailand.
It would appear that the water-covered area in Chao-playa River looks blue in center of these images.
※The TANSO-CAI image was composed of band 2 (674 nm) in red, band 3 (870 nm) in green and band 1 (380 nm) in blue.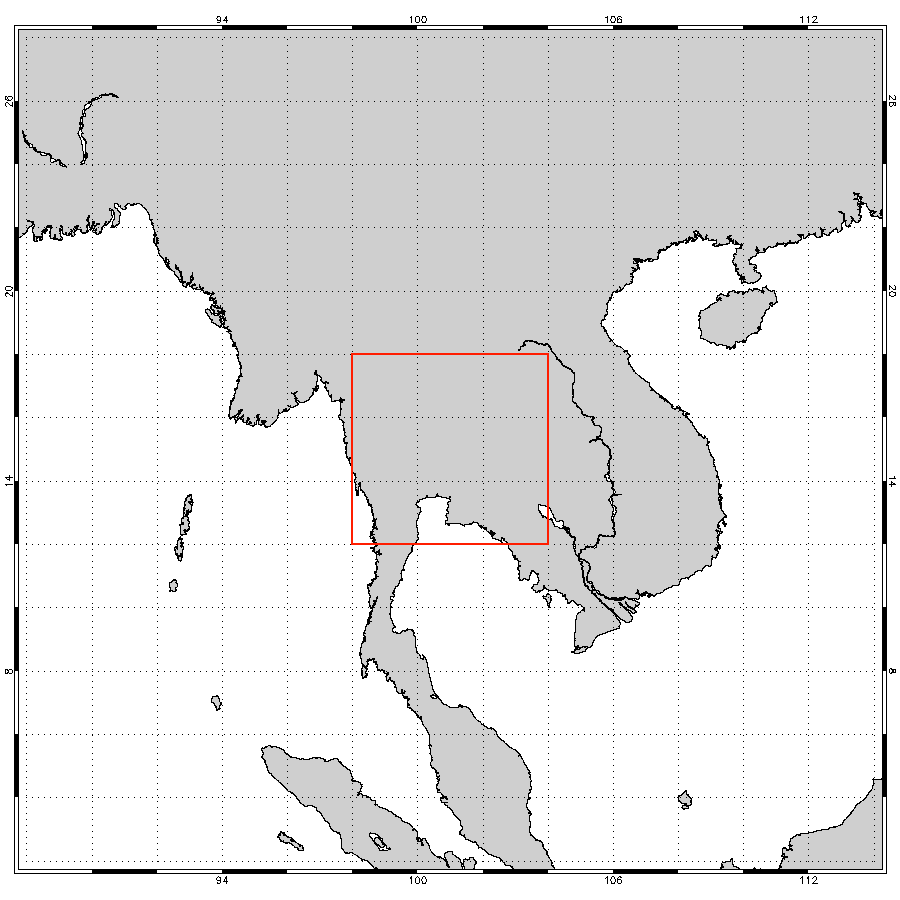 MAP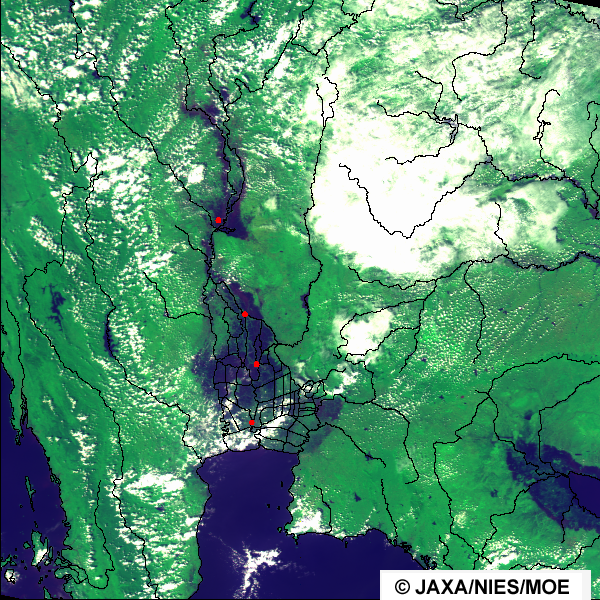 Nov.10, 2011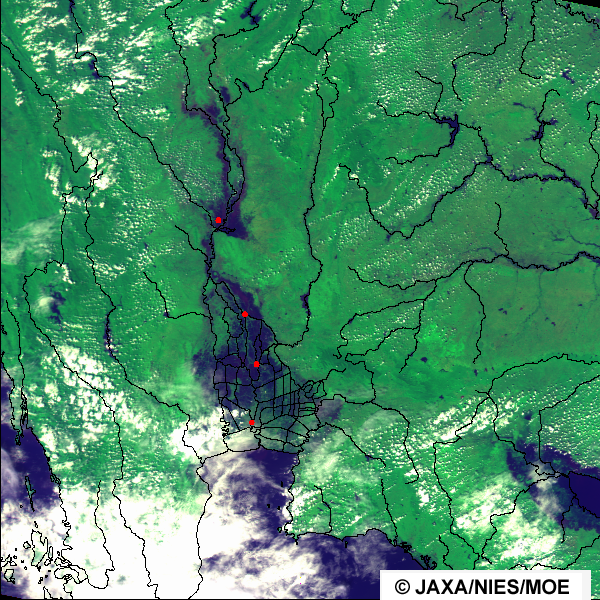 Nov.13, 2011
Related article: Seen from Space Severe "Flood in Thailand"
Go to Top