Spectral Latent Heating Product has been distributed as standard product since March, 2012.
After the registration, you can download the data via G-Portal. Please refer the following procedure.
For TRMM,
For GPM,
Please refer the Format Specification.

JAXA provides the Spectral Latent Heating (SLH) Product. It is estimated by lookup tables using observed data under TRMM (Tropical Rainfall Measuring Mission) and GPM(Global Precipitation Measurement) Mission. For the detail information, please refer the ATBD.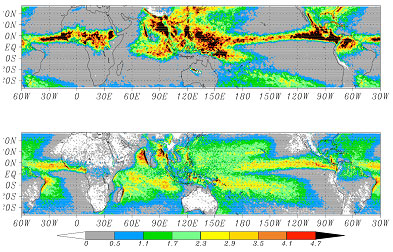 ---
Earth Observation Research Center, Japan Aerospace Exploration Agency
JAXA/EORC, ALL RIGHTS RESERVED.