On October 26th and 27th, 2020, JAXA's spectrometers were installed in the passenger cabin on ANA's Haneda-Fukuoka flights to observe atmospheric composition over major Japanese megacities. This time, for the first observation using an actual passenger aircraft, we tried spectroscopic observation of atmospheric components mainly by confirming the observation procedure and identifying issues. The observation results will be posted on our website.
We would like to express our sincere gratitude to ANA personnel and customers for their cooperation.
We will continue to detect individual greenhouse gas emissions in urban areas and acquire useful data for evaluating reduction effects.
Pre-boarding equipment assembly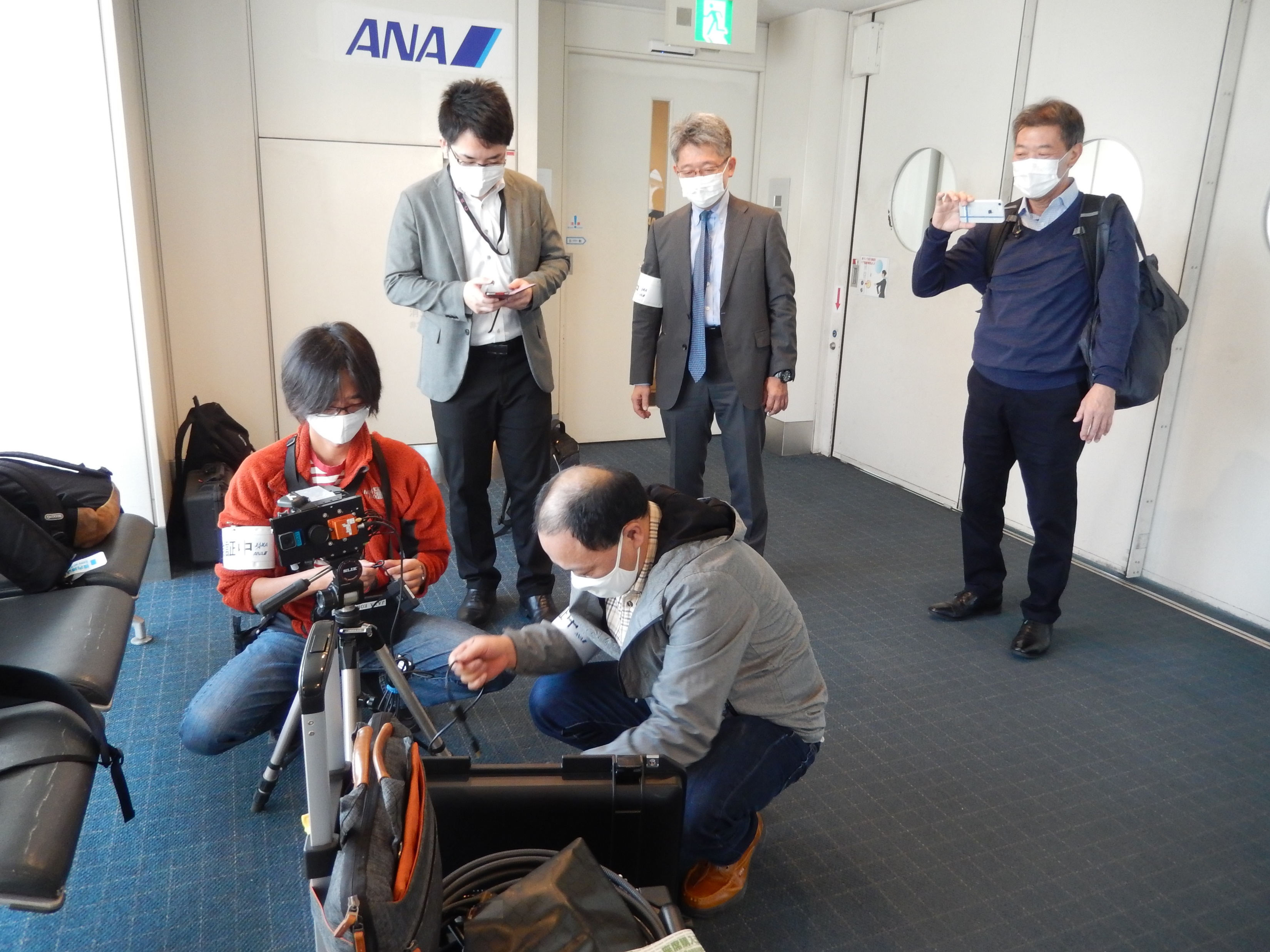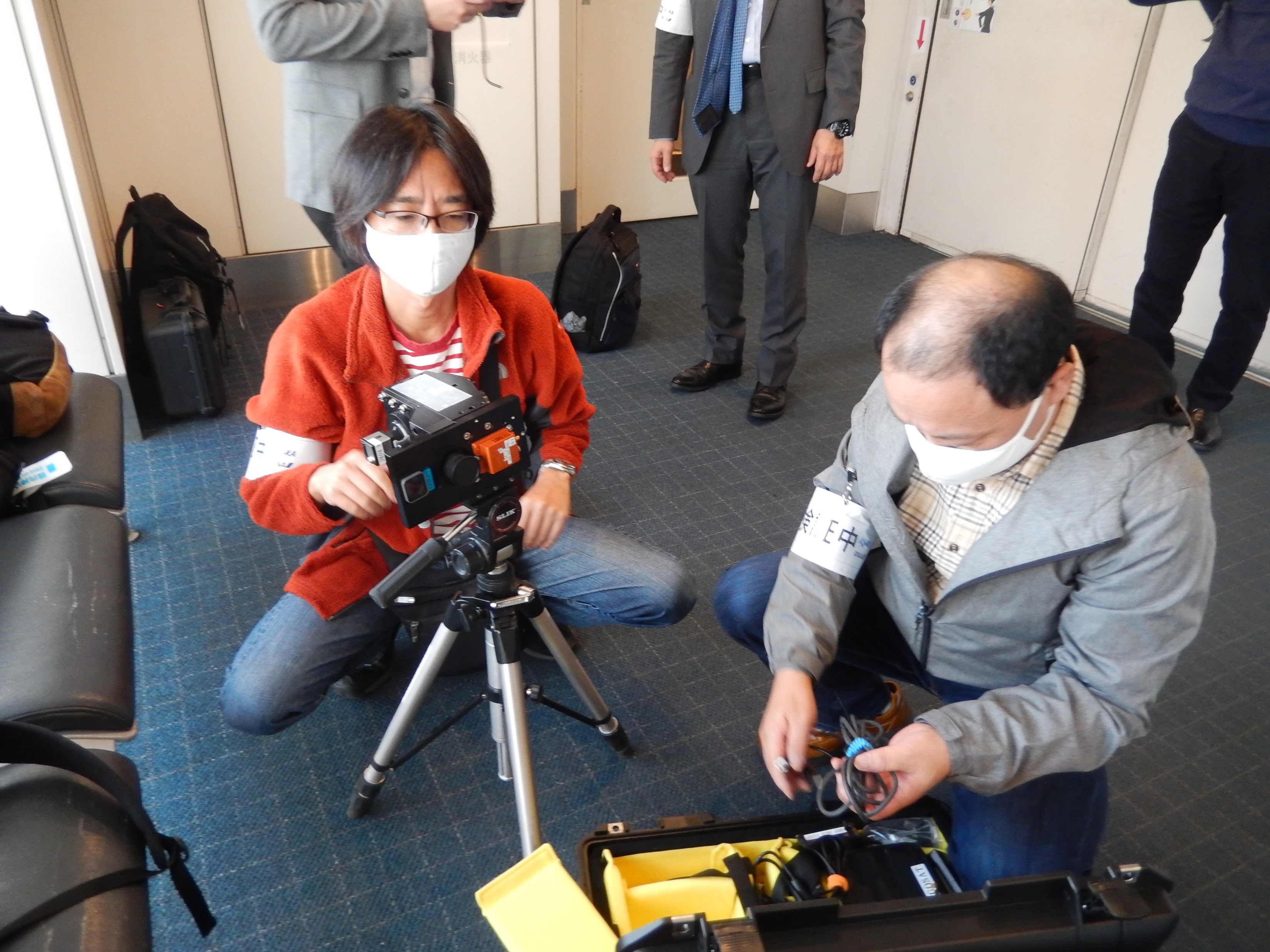 In-flight observation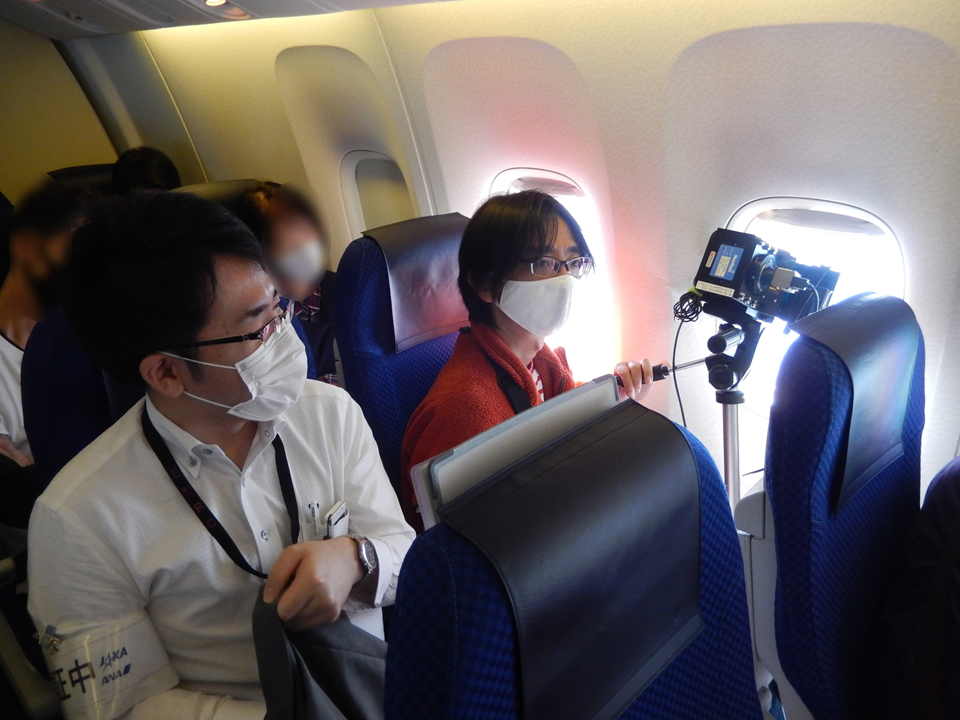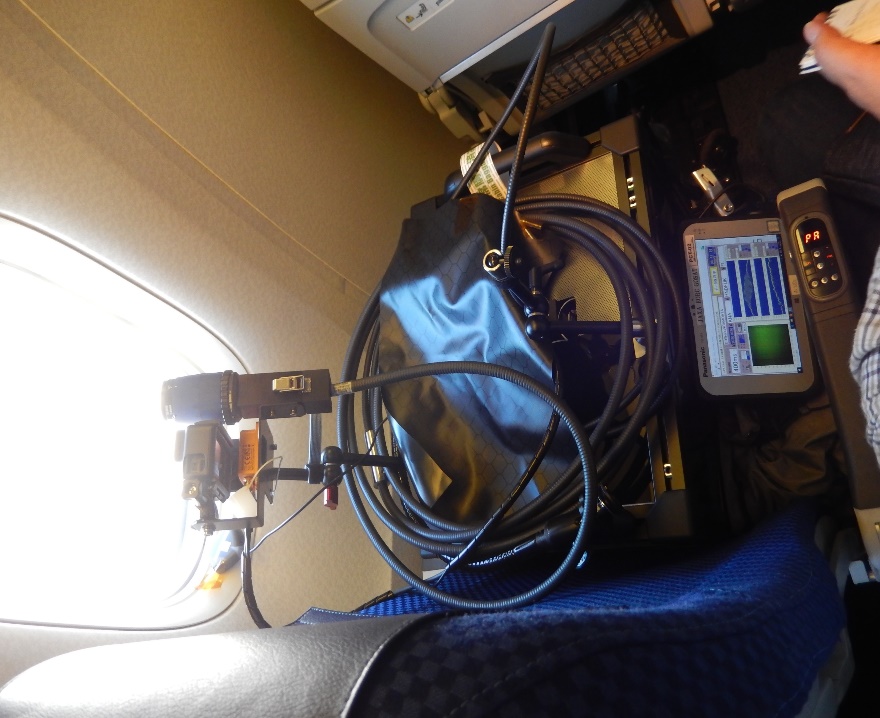 Himawari 2020/10/26 10:30~39 JST

Himawari 2020/10/27 13:10~19 JST

Related atricle:
JAXA and ANA launch Joint Reserach on Remote Sensing Observation of Atmospheric Components using Passenger Aircraft and Satellites

Go to Top