A big wildfire occurred in Fort McMurray, Alberta, Canada on May 15, 2016.
The fire reached about 90 km away from central Fort McMurray and burned about 160,000 ha by noon May 8.
The images of GOSAT/TANSO-CAI were taken on April 20 (before wildfire), May 2 and May 5 (after wildfire), respectively.
May 2 image shows occurrence of smoke near Fort McMurray. The smoke spread to eastward in May 5 image.
This wildfire is expected to slow down by fire fighting and rainfall since May 8.
※The TANSO-CAI image was composed of band2 (674nm) in red, band3 (870nm) in green and band1 (380nm) in blue.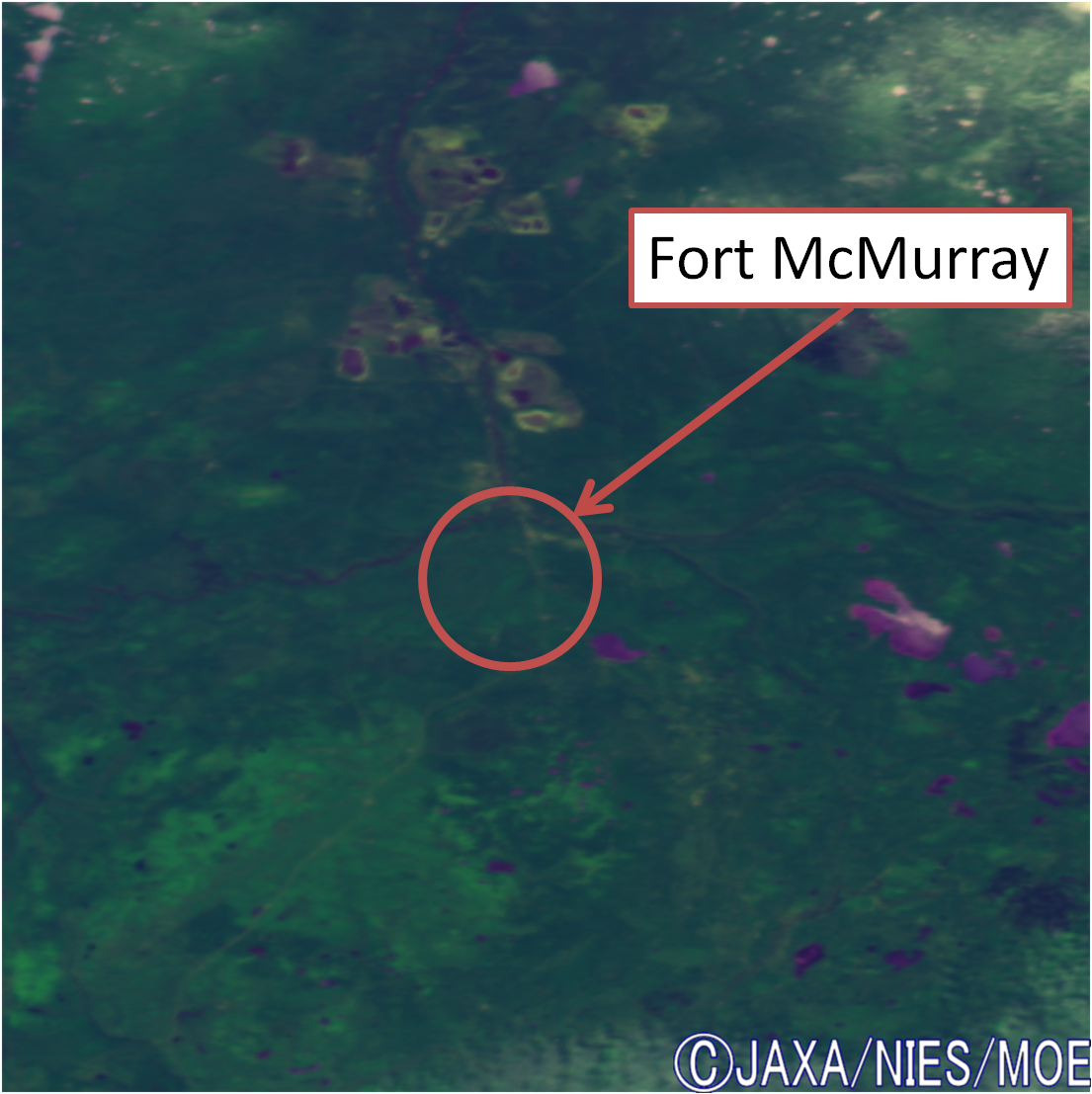 Apr. 20, 2016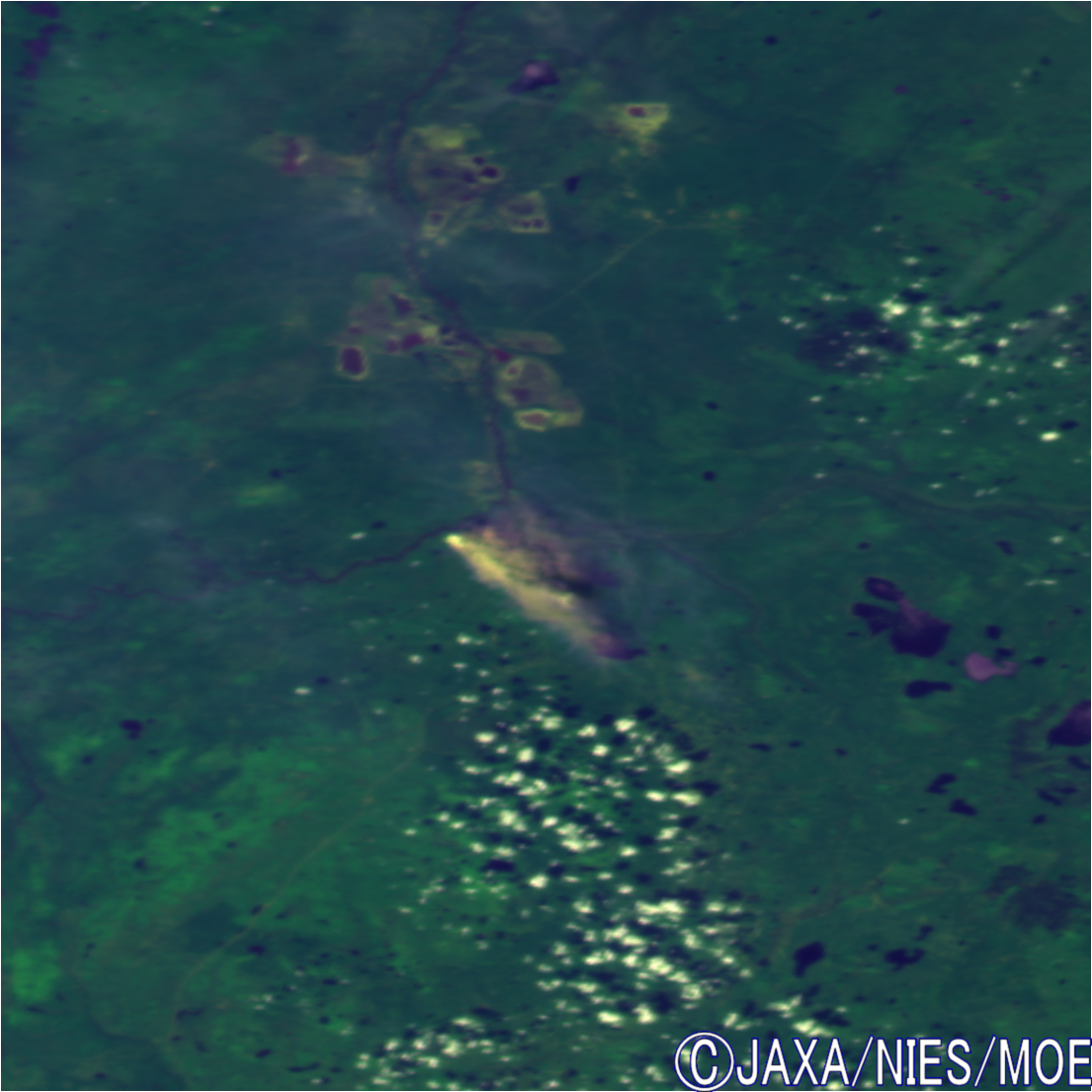 May. 2, 2016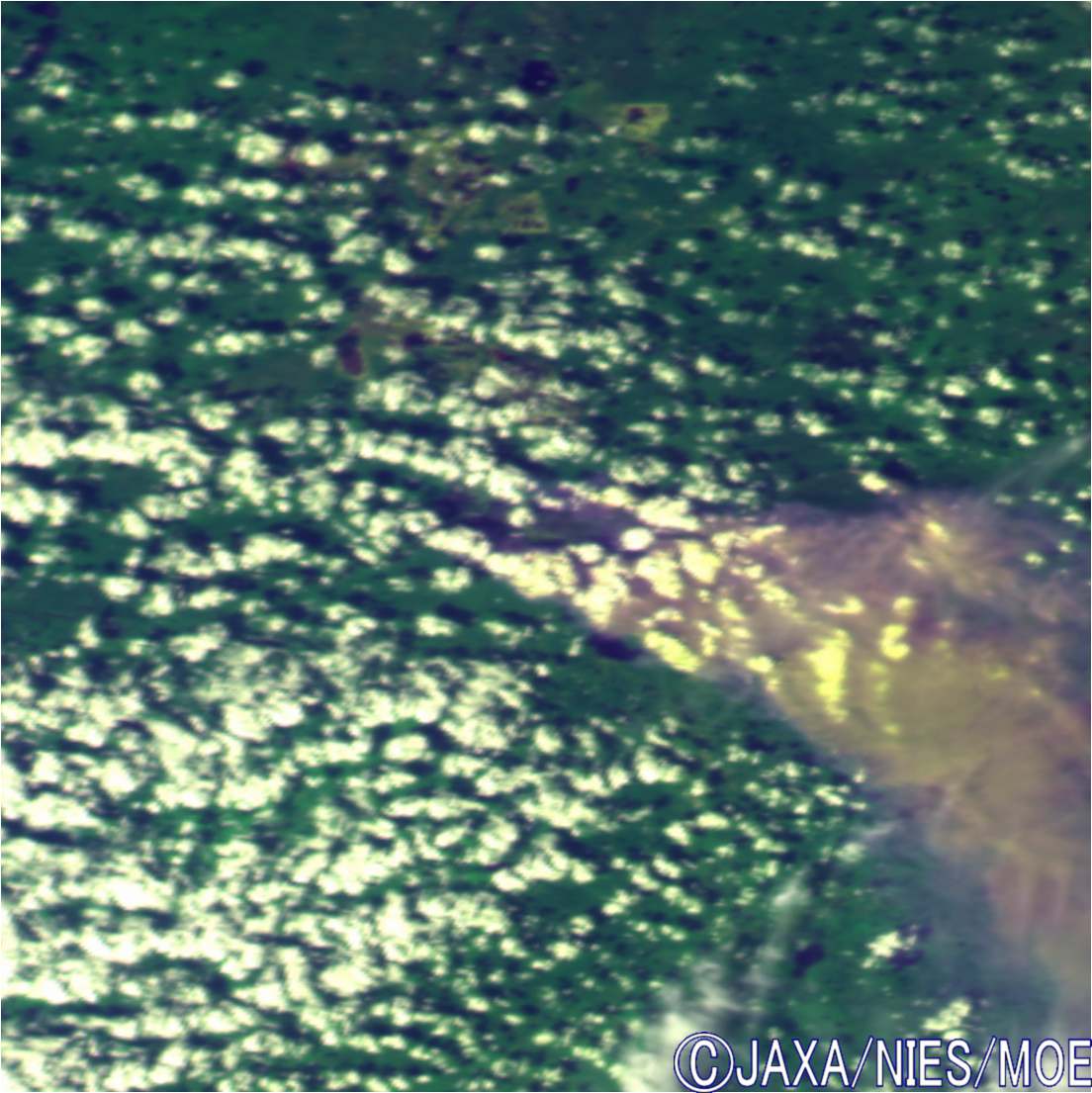 May. 5, 2016
Go to Top