Rinjani volcano on Lombok Island, Indonesia erupted on November 4, 2015.
The images of GOSAT/TANSO-CAI were taken on November 4, 2015.
The volcanic smoke spread to Bali located in west side of Indonesia by wind.
At least two airports, Denpasar International Airport and Selaparang Airport, located in the west side of Rinjani volcan were closed and it affected tourists.
※The TANSO-CAI image was composed of band2 (674nm) in red, band3 (870nm) in green and band1 (380nm) in blue.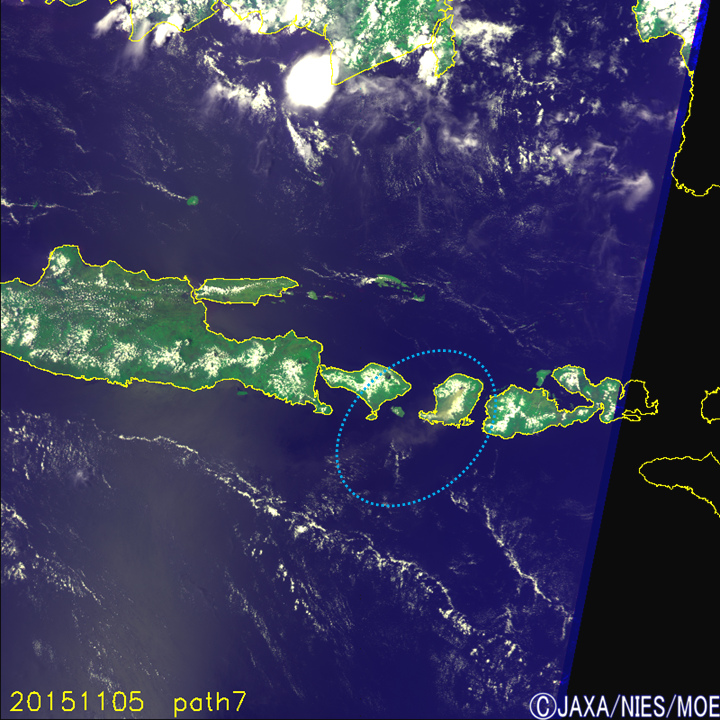 Nov.5,2015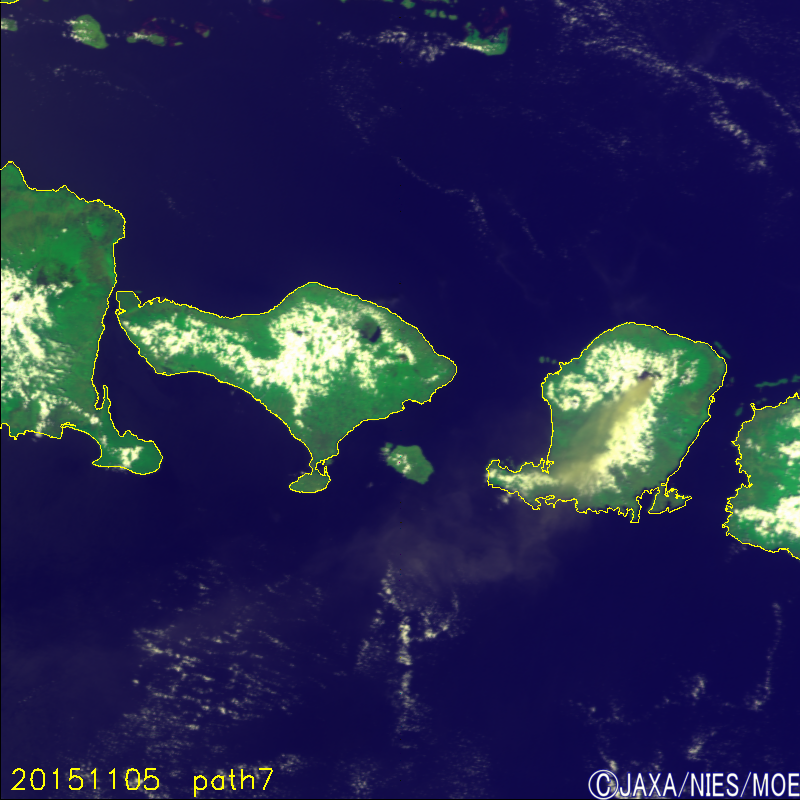 拡大図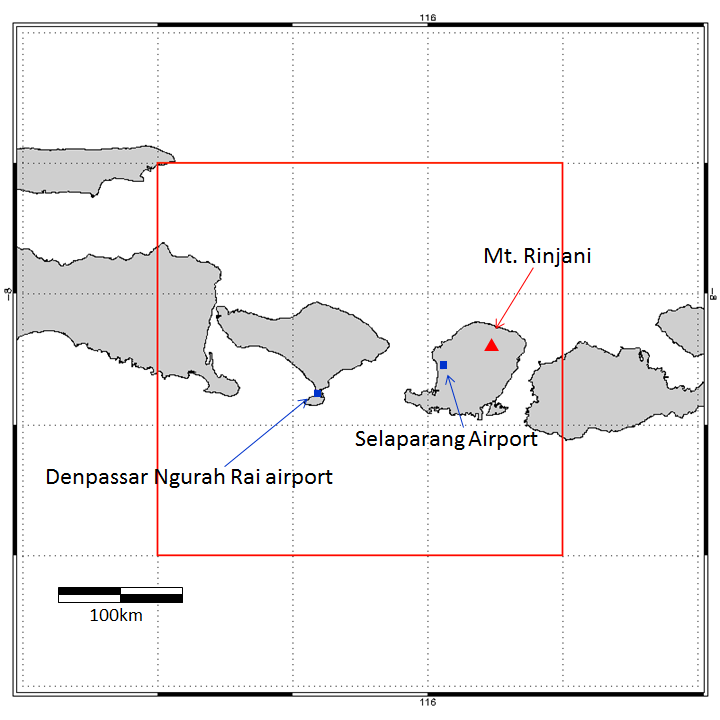 MAP
Go to Top