Ibuki observed the drifting smokes by large-scale wildfires occurred inSumatra and Kalimantan, Indonesia.
Figures show the images over Indonesia by the Cloud and Aerosol Imager(TANSO-CAI) on Ibuki from September 9 to October 5, 2015. Pseudo-colored yellow shows wildfire smoke intrusion to atmosphere. As shown in Path 7 images, central south in Kalimantan was covered with smoke from large-scale wildfires.
As shown in Path 8 images, smoke origins are found in the southeast Sumatra and the smokes drift to East-Northeast.
As shown in Path 9 images, wildfire smoke in western part of Sumatra drift cross the sea border and reached neighbor countries Malaysia and Singapore.
Indonesia smoke hazard by wildfires influenced not only in own country, but also to neighbor countries cross the sea.
※The TANSO-CAI image was composed of band 2 (674 nm) in red, band 3 (870 nm) in green and band 1 (380 nm) in blue.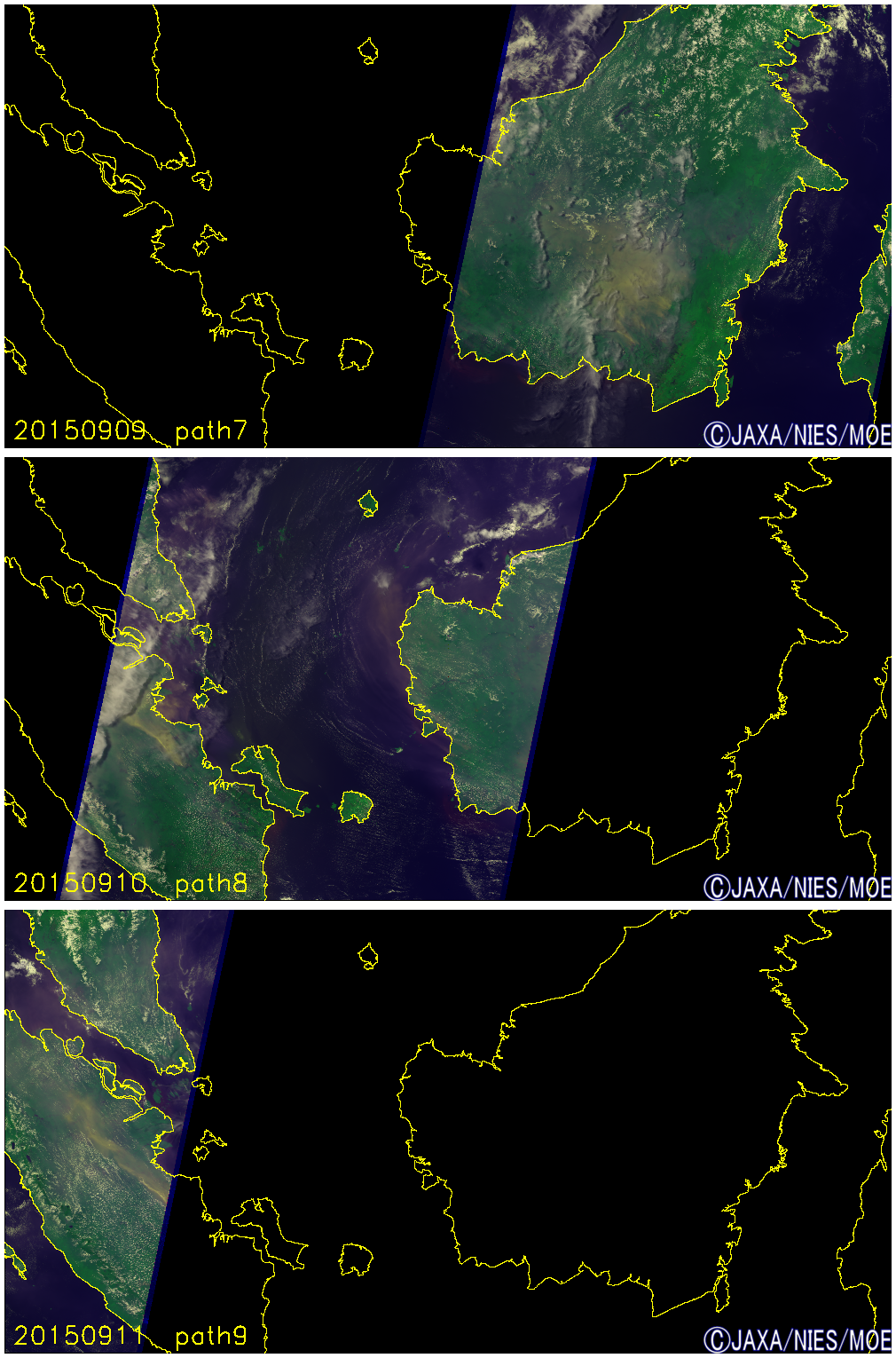 Sep. 9-11, 2015
Sep. 18-20, 2015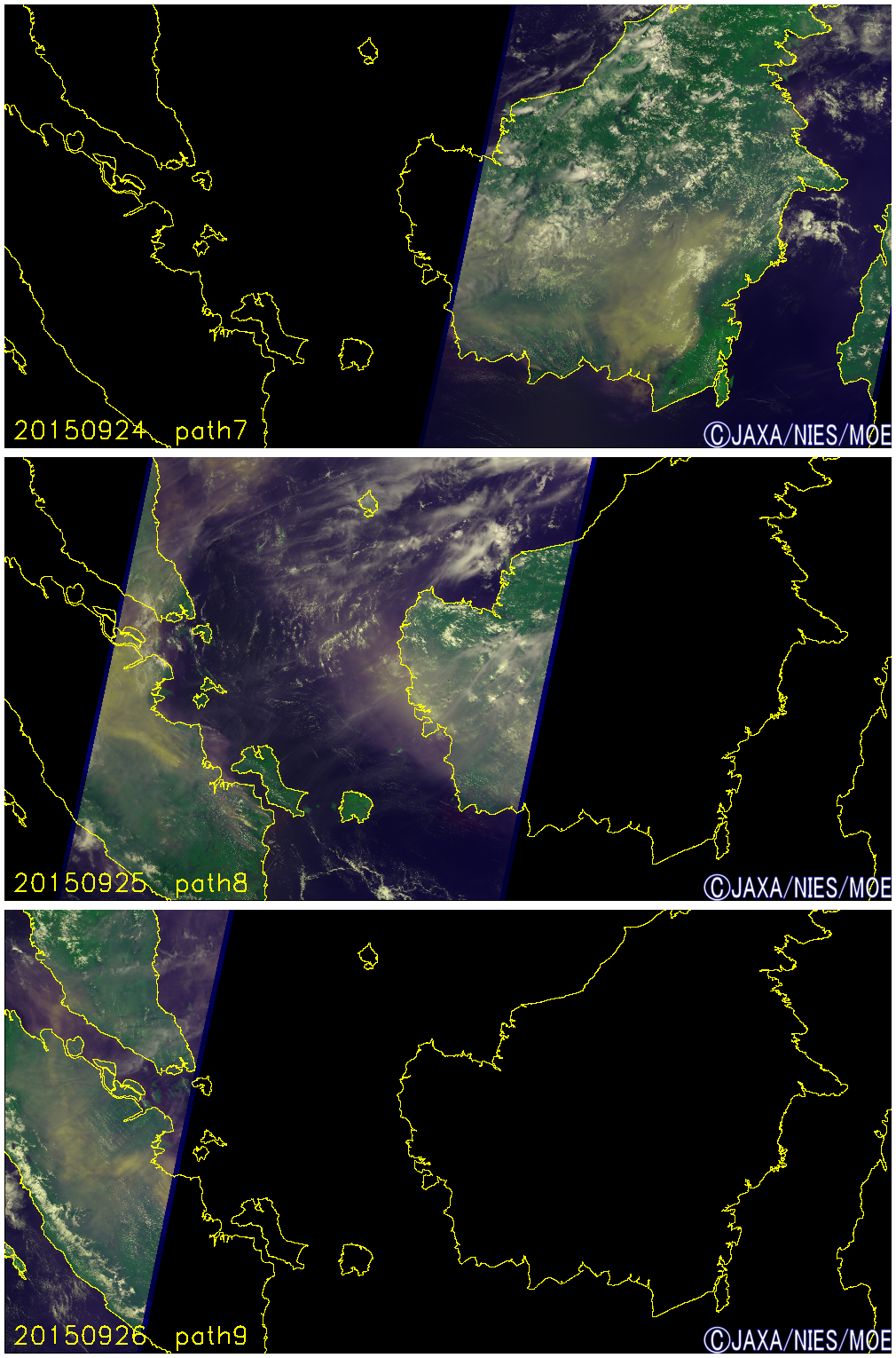 Sep. 24-26, 2015
Sep. 30-Oct. 2, 2015
Oct. 3-5, 2015
Go to Top