Mt. Calbuco (2,015 m elevation) erupted on April 22, 2015, after aninterval of 54 years. The Chilean government declared an emergency alert and ordered a full evacuation of residents from a circle zone of an approximately 20 km radius from the crater. The volcanic plume rose up to about 15 km height and affected the flight cancellation. After the eruption, the GOSAT/TANSO-CAI observed the volcanic plume continuously.
Especially, the image on April 25 shows the plume has arrived at the neighboring country Argentine.
※The TANSO-CAI image was composed of band 2 (674 nm) in red, band 3 (870 nm) in green and band 1 (380 nm) in blue.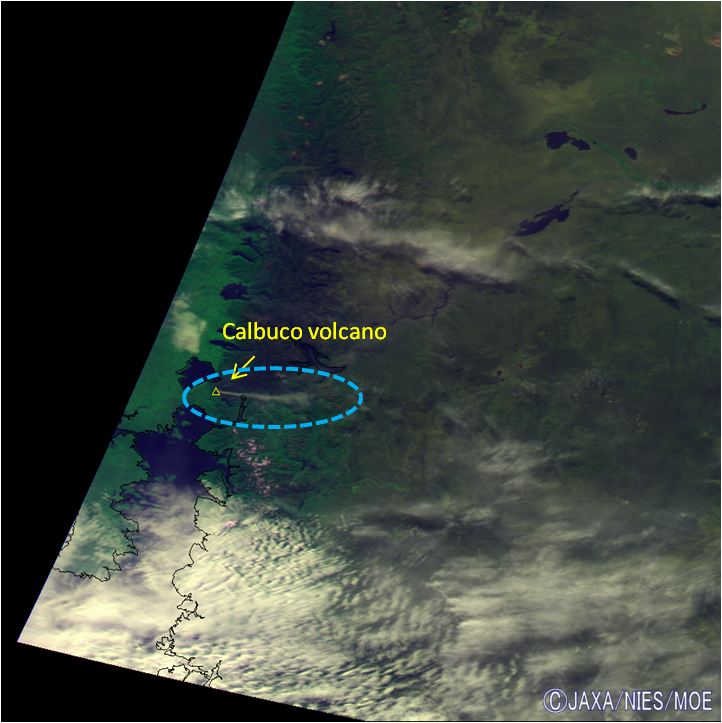 Apr. 24, 2015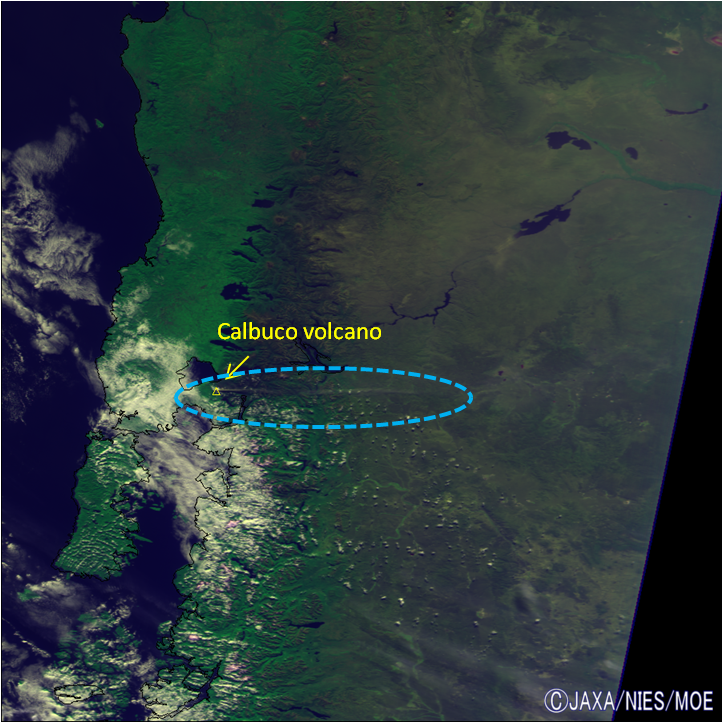 Apr. 25, 2015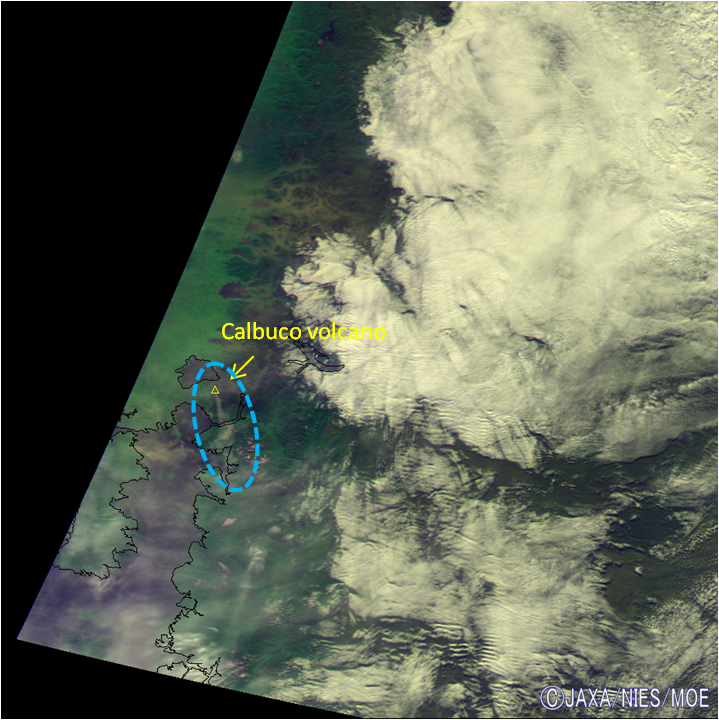 Apr. 27, 2015
Apr. 28, 2015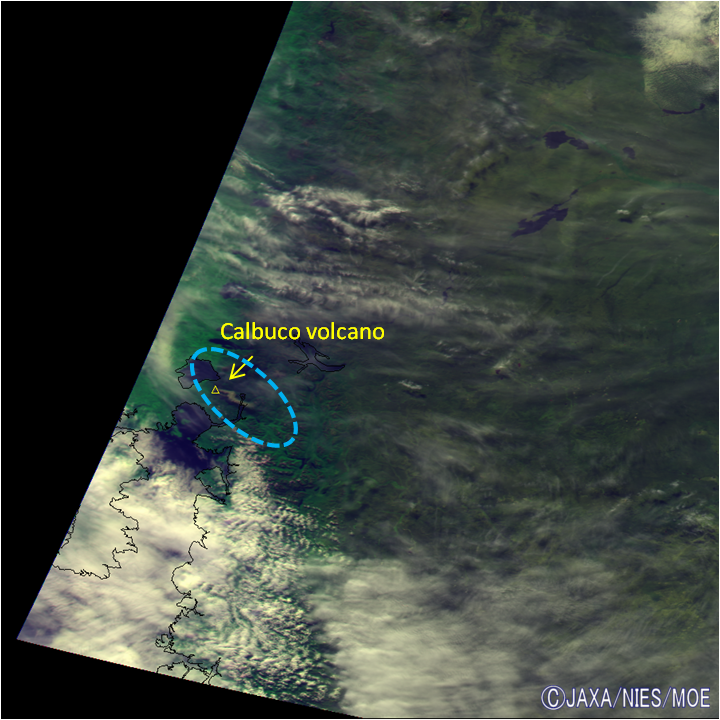 Apr. 30, 2015
Go to Top