On August 6th, NASA's OCO-2 spacecraft observed "First Light" over Papua New Guinea. The spectra data posted on the following website.
Congratulations on the first beautiful spectra of OCO-2 !!
On the same day, GOSAT observed about 40 minutes before OCO-2.
The OCO-2 joined the "A-Train" on August 3.
GOSAT launched on January 23, 2009 and collects more than five years data.
GOSAT project and ACOS (Atmospheric CO2 Observations from Space) team, which is a precursor of the OCO-2 project, worked together on calibration and algorithm development.
In the future, OCO-2 and GOSAT will go ahead on the further collaboration for contribution to the progress of greenhouse gas observation from space.
※These color image represent with TANSO-CAI band 2 (674 nm) assign for Red-color, band 3 (870 nm) for Green-color and band 1 (380 nm) for Blue-color.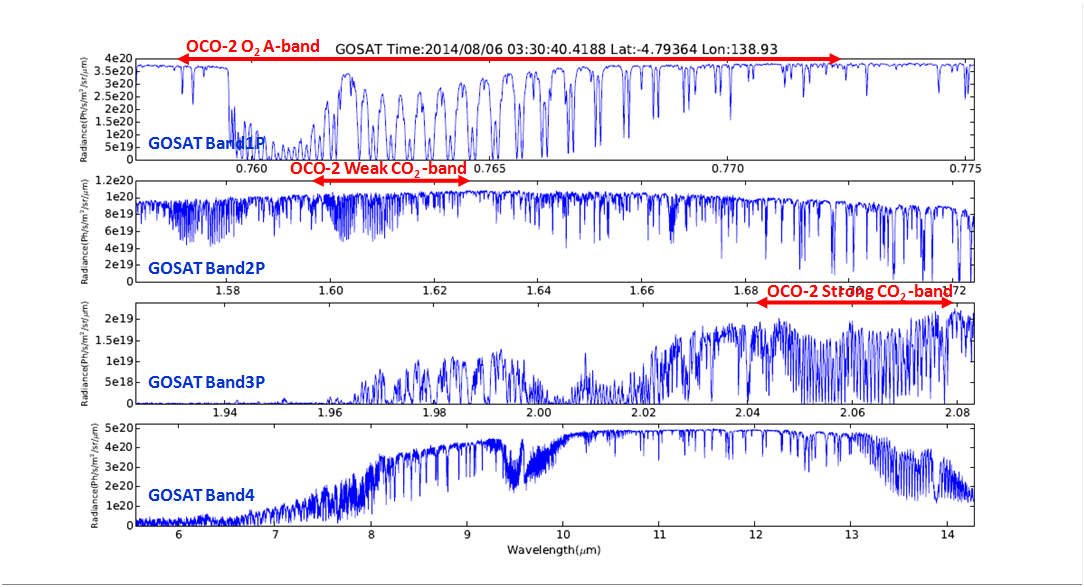 GOSAT/FTS spectra Aug. 6, 2014
GOSAT/CAI image Aug. 6, 2014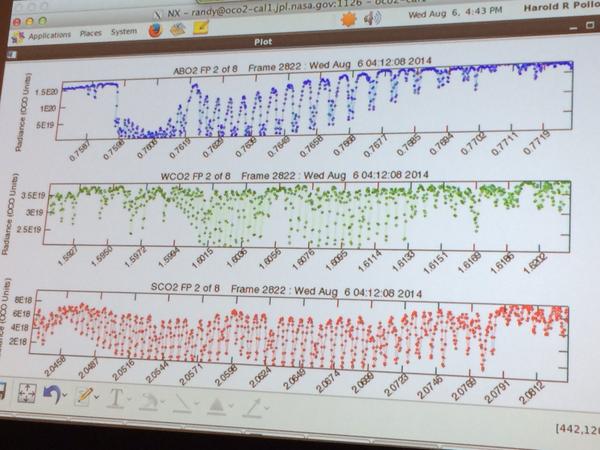 OCO-2 spectra Aug. 6, 2014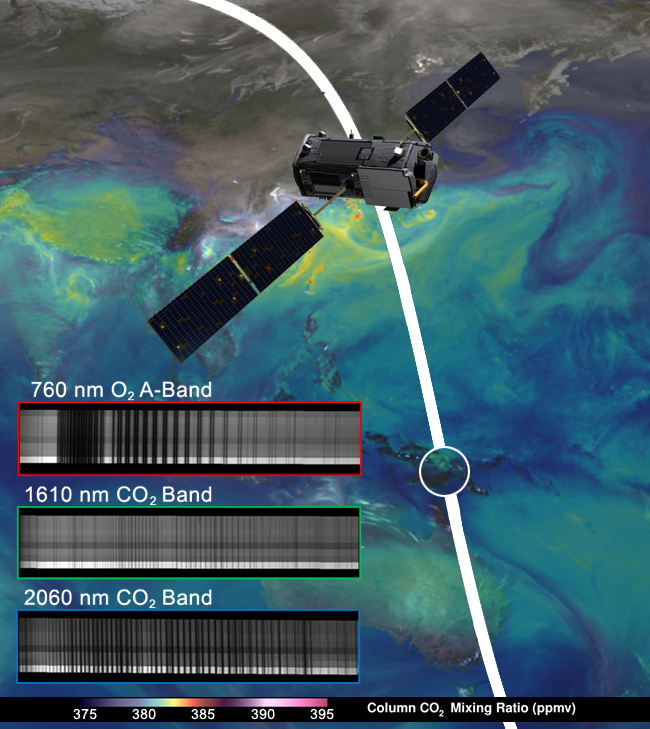 OCO-2 bar code-like spectra Aug. 6, 2014
Go to Top