On 13 May, 2014, the extra-tropical cyclone designated "Tamara" formed over the Adriatic Sea.
This cyclone stalled over the Balkan Peninsula from May 14 to 15 and brought record concentrated heavy rains. The rainfall during a few days was equivalent to about three month in Bosnia, Herzegovina and Serbia. It caused massive flood and landslide in this area.
※These are the reflectance images of TANSO-CAI band 3 (870 nm) observed on May 6, 15 and 21, 2014. The rightmost image is the band 3 difference between May 6 and 21, with color-coded blue, which is superimposed on the band 3 reflectance image of May 21. The dark blue colored area shows large diffidence of reflectance, which means the flood area.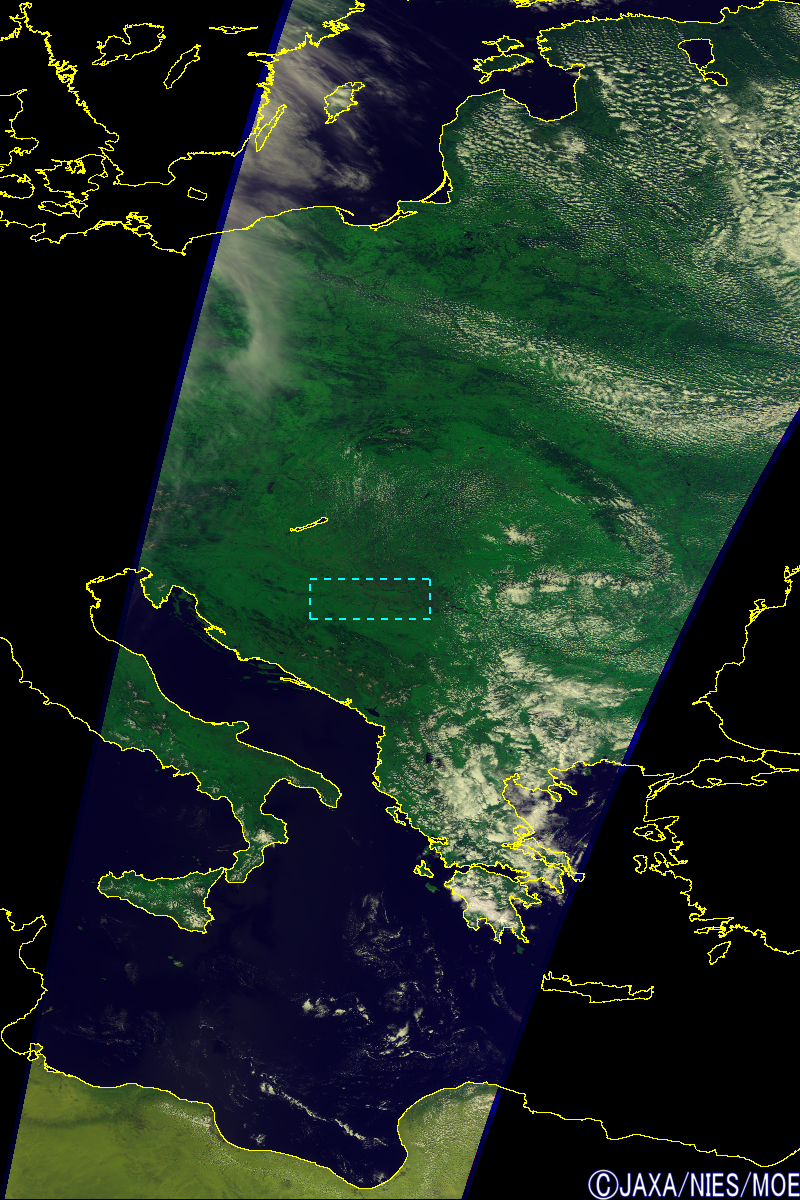 May 6, 2014


May 15, 2014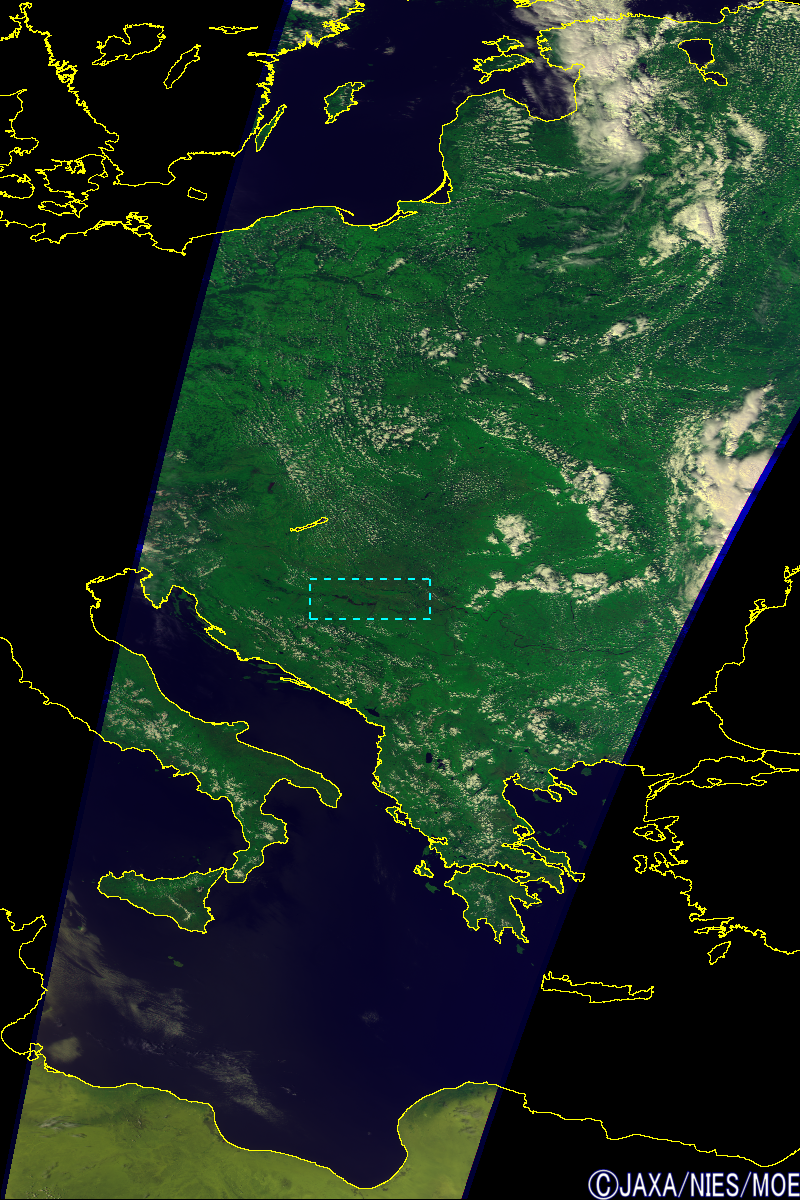 May 21, 2014


overlay of change area
Click here to download kmz file
Go to Top