Mt. Kelud in Java Island erupted on February 13, 2014. A large amount of volcanic ash emitted to the atmosphere and forced the airport to shut down in Eastern Java Island.
The volcanic plume (colored yellow) can be detected by TANSO-CAI. At the same,the high concentrated of sulfur dioxide (SO2), was observed by TANSO-FTS shown in red plots.
※The TANSO-CAI image was composed of band 2 (674 nm) in red, band 3 (870 nm) in green and band 1 (380 nm) in blue.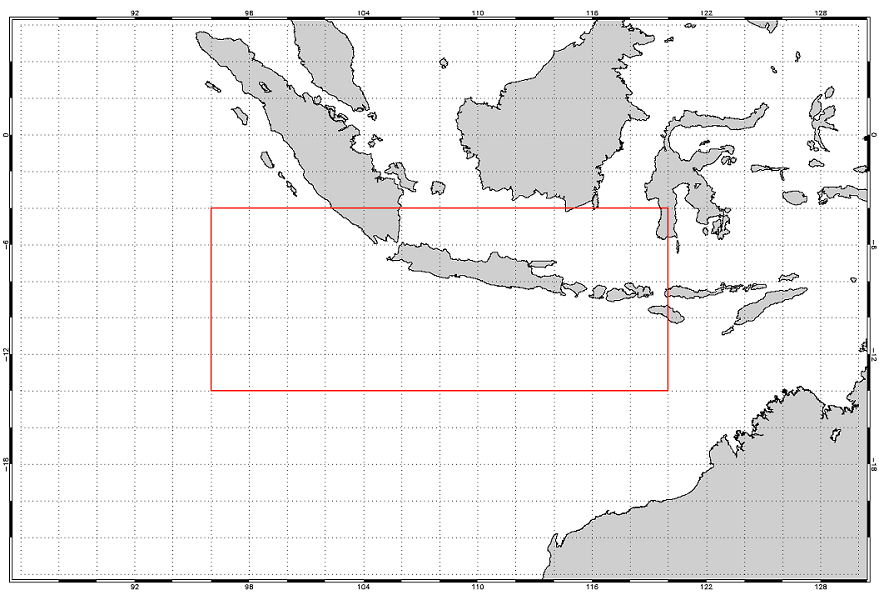 MAP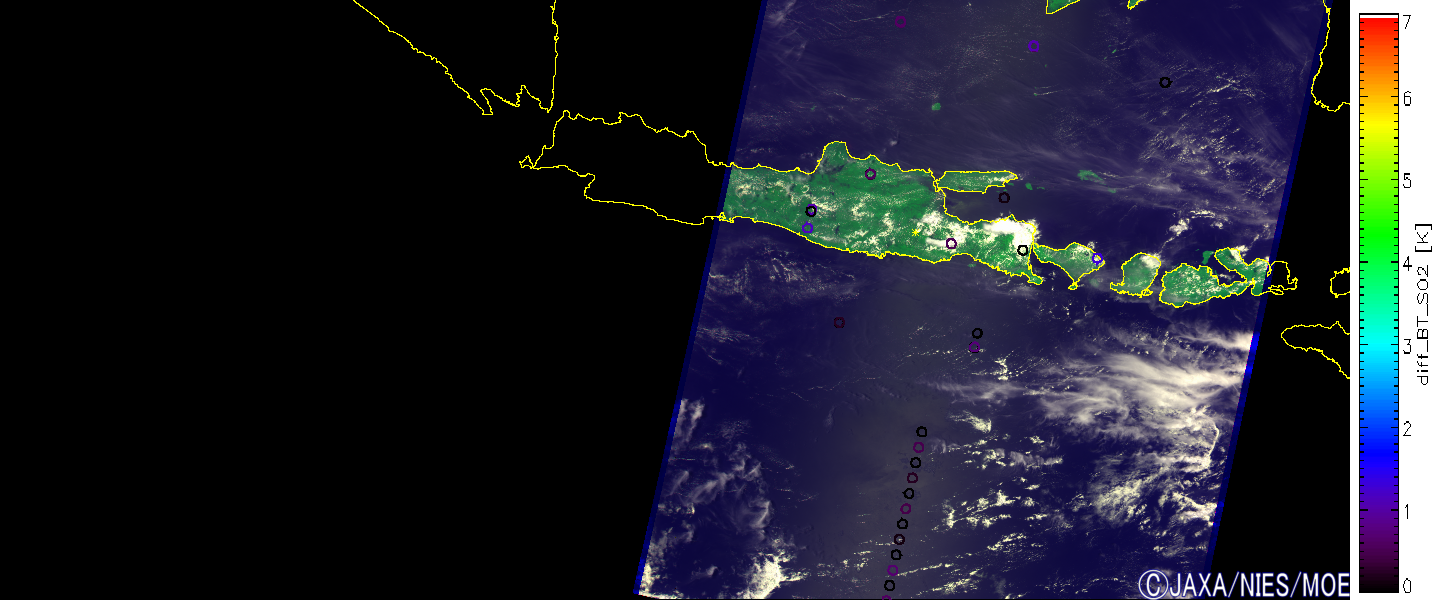 Feb. 13, 2014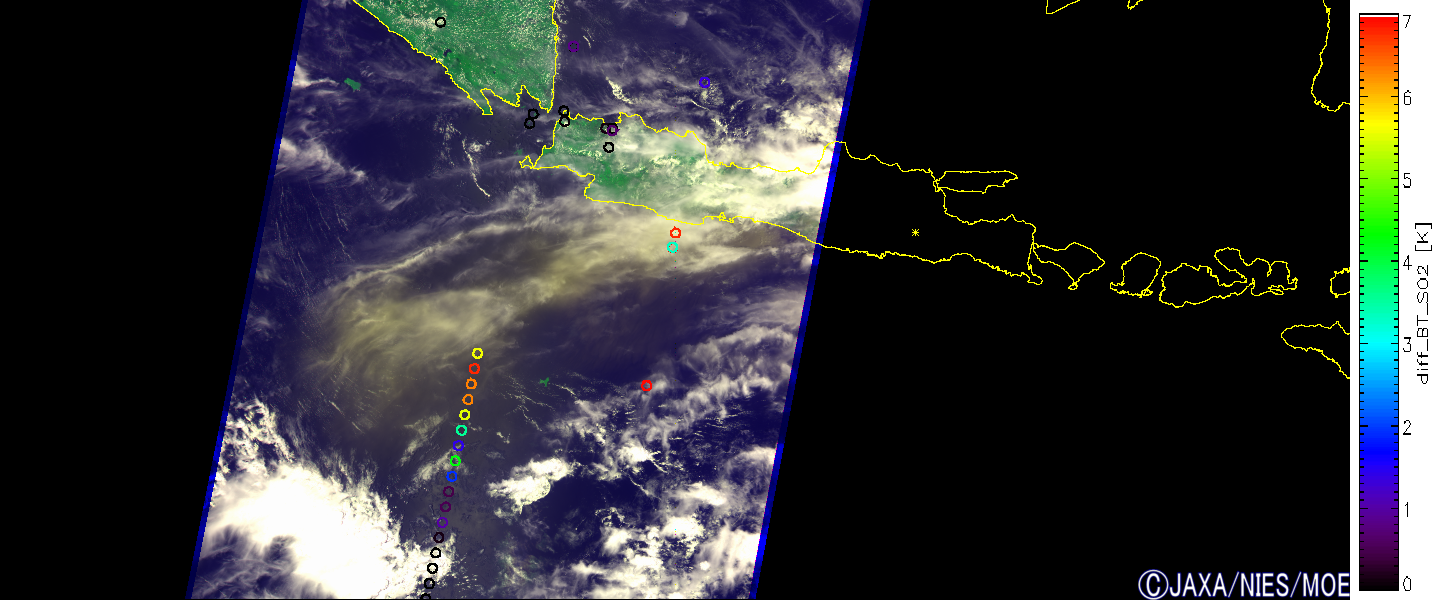 Feb. 14, 2014

Feb. 16, 2014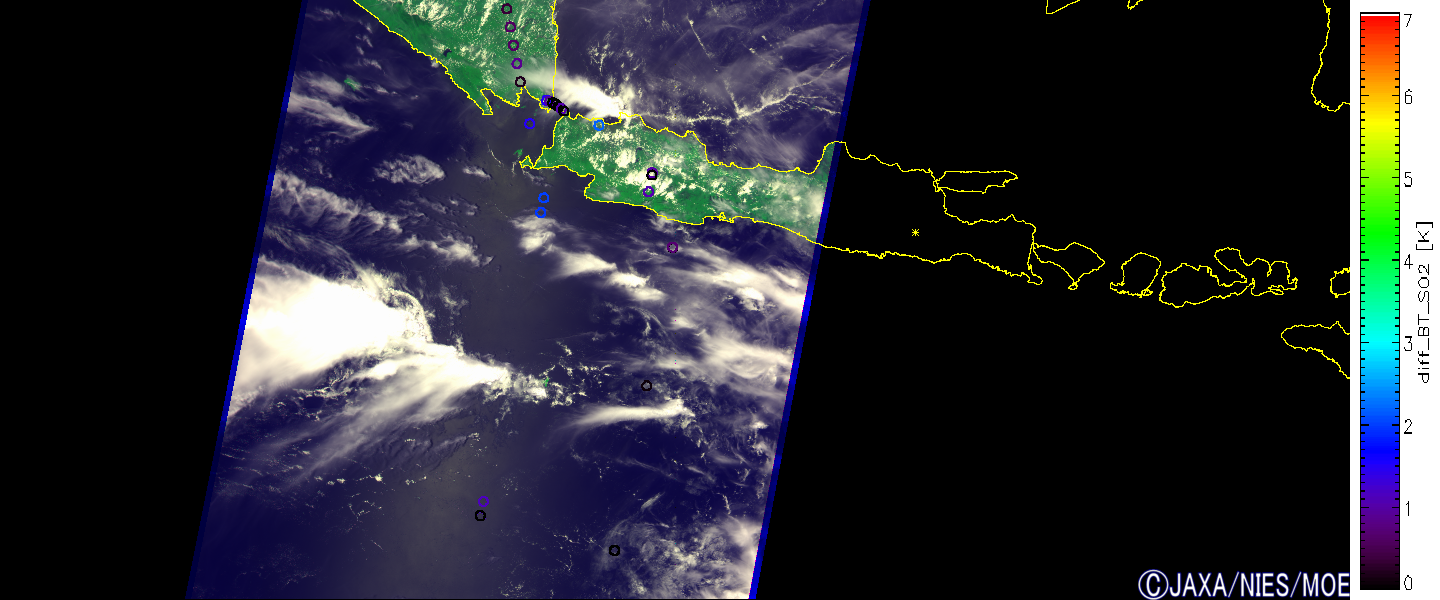 Feb. 17, 2014
※○ indicate the exposure of TANSO-FTS in a picture.
※☓ indicate the place of Mt. Kelud
Go to Top