Hybrid eclipse occurred from the Pacific Ocean to Africa on November 3, 2013.
This phenomenon calls "hybrid eclipse", because the annular solar eclipse and total solar eclipse occur simultaneously. It had occurred since April, 2005.
※The TANSO-CAI image was composed of band 2 (674 nm) in red, band 3 (870 nm) in green and band 1 (380 nm) in blue.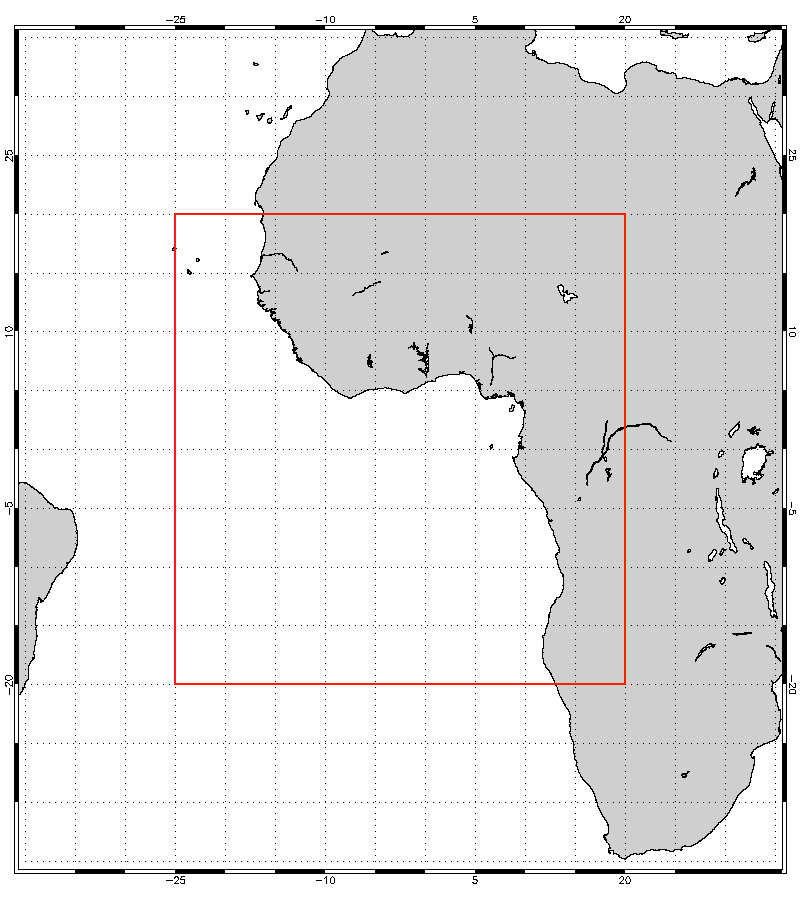 MAP

Oct. 30 - Nov. 1, 2013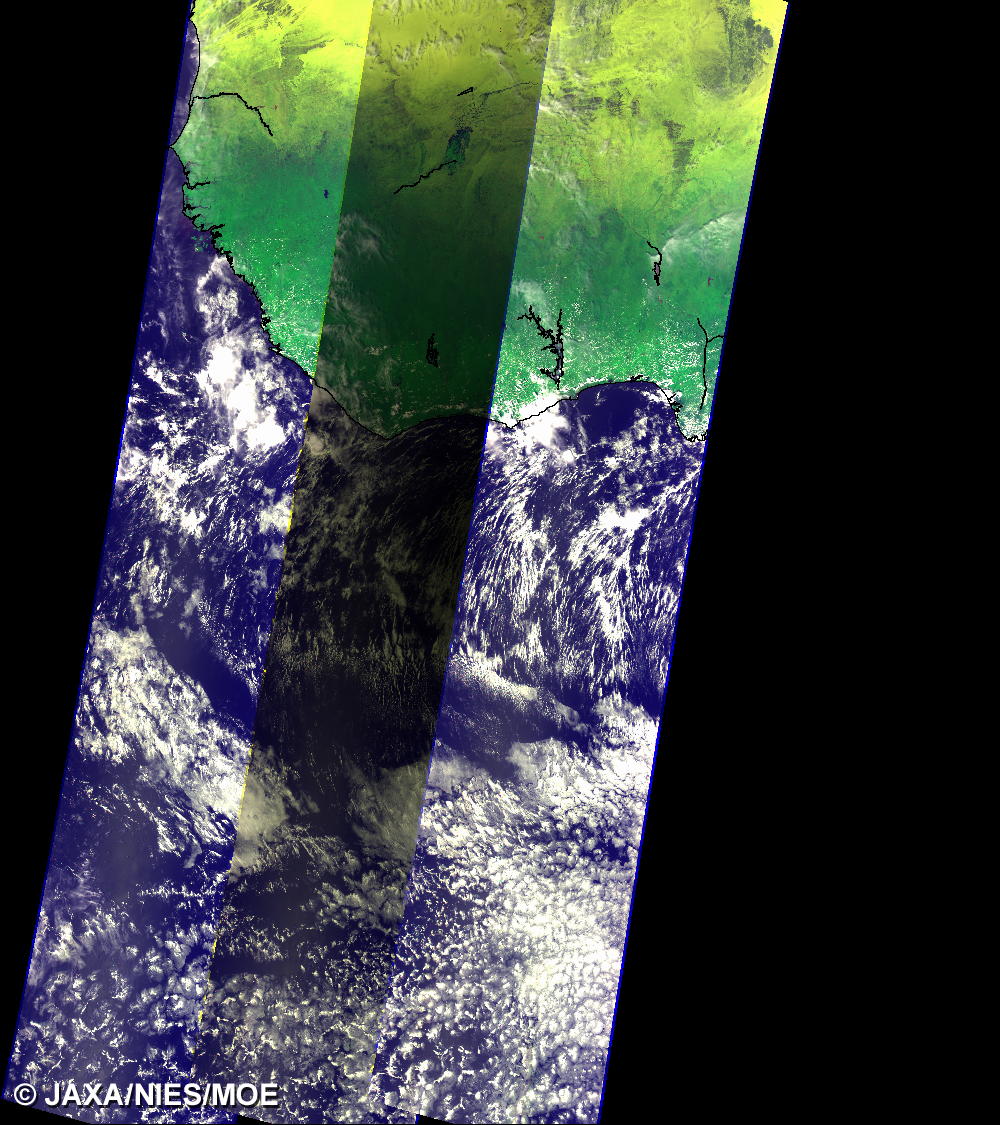 Nov. 2-4, 2013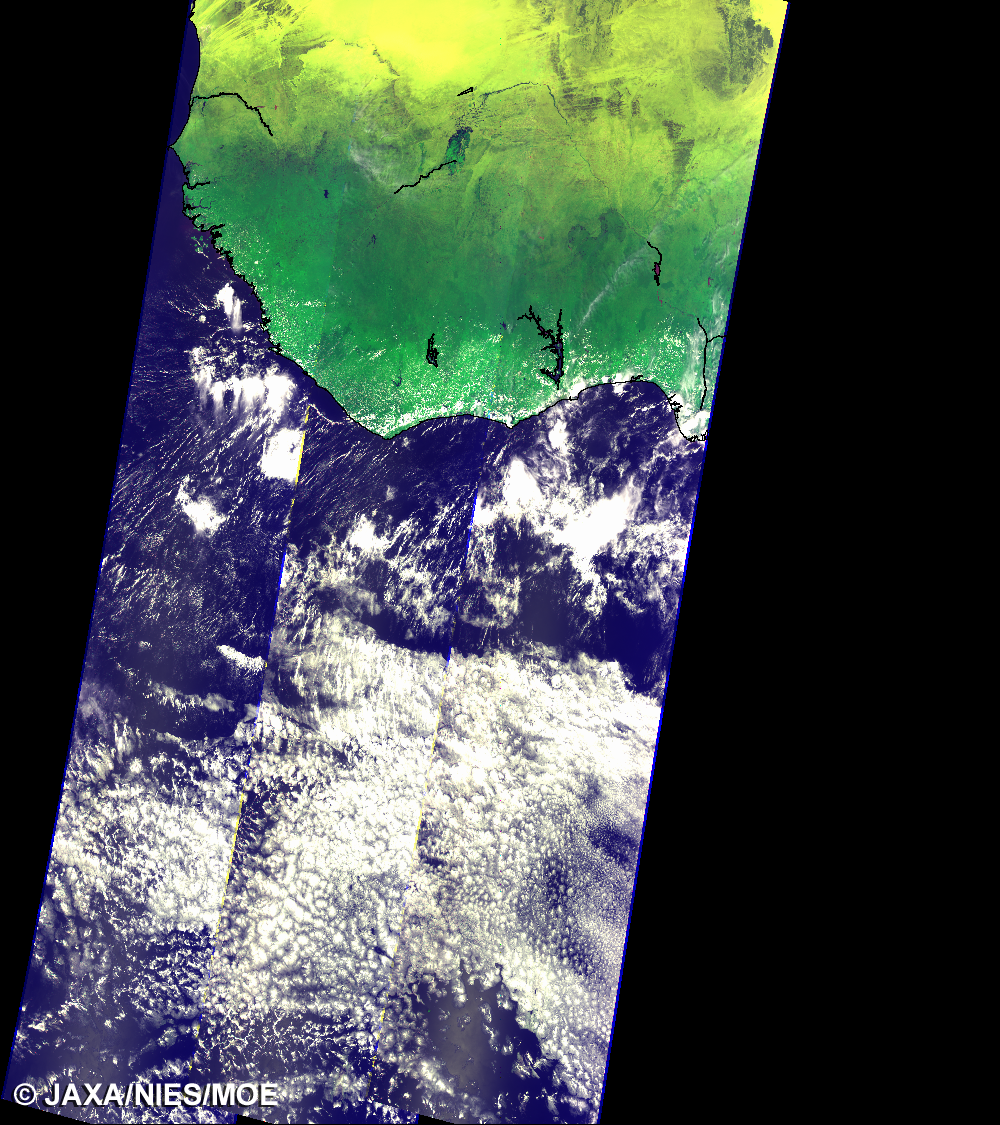 Nov. 5-7, 2013
Go to Top