Typhoon "Haiyan" (typhoon No. 30) occurred on November 4, 2013 and developed rapidly as it moved to westward on the Pacific Ocean.
This typhoon grew the intensity about 900 hPa of central pressure when it approached Philippine. It wreaked enormous damage around Tacloban in Lyte Island by strong wind and storm surge.
※The TANSO-CAI image was composed of band 2 (674 nm) in red, band 3 (870 nm) in green and band 1 (380 nm) in blue.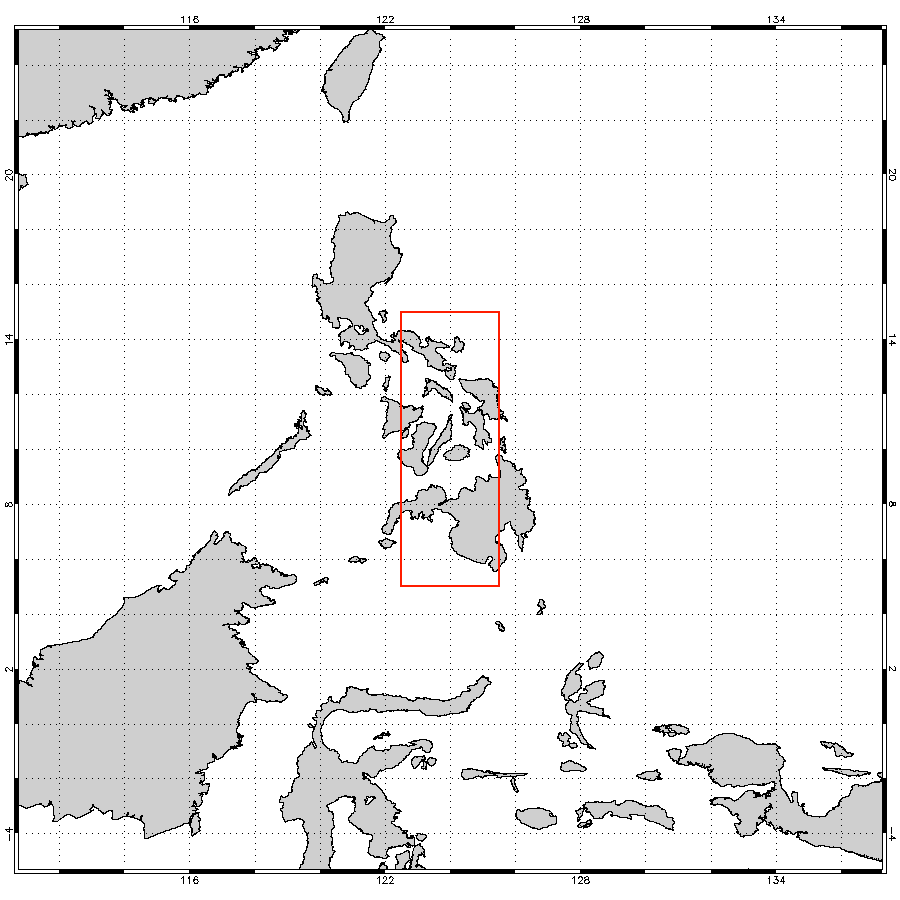 MAP
Go to Top