Cyclone "Mahasen" moved in a northeast direction in eastern of Indian Ocean.
The cyclone landed on the southwestern of Bangladesh on May 16, 2013 and caused flood damage on the coast.
※The TANSO-CAI image was composed of band 2 (674 nm) in red, band 3 (870 nm) in green and band 1 (380 nm) in blue.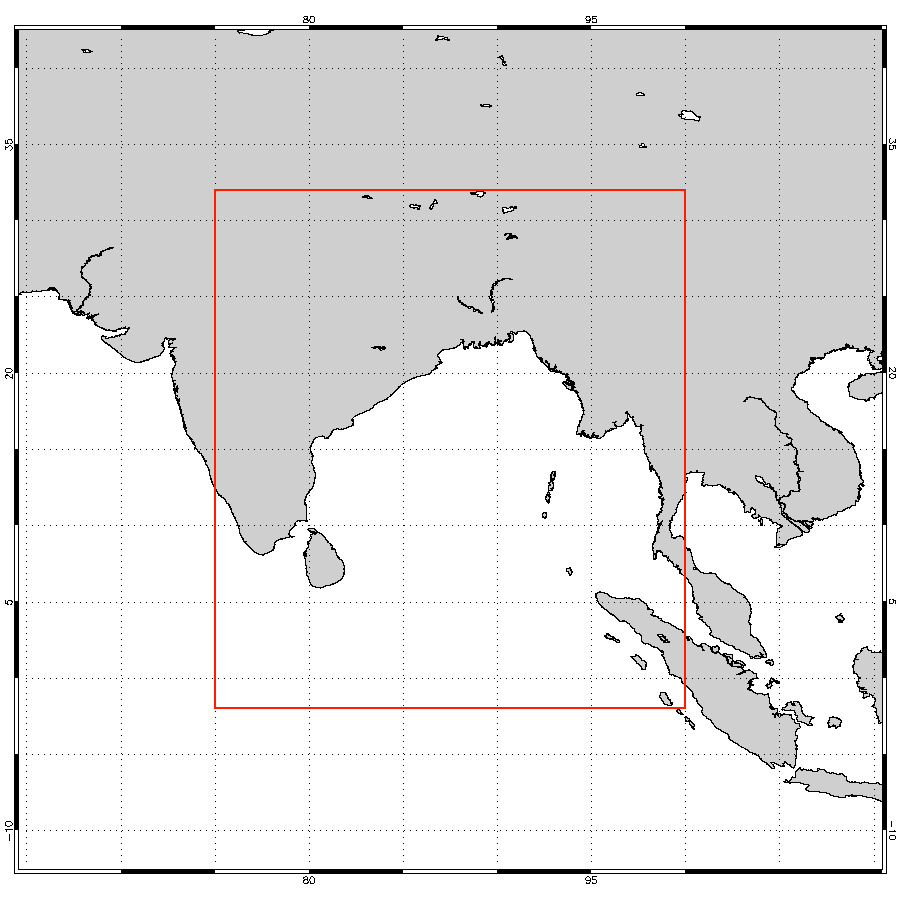 MAP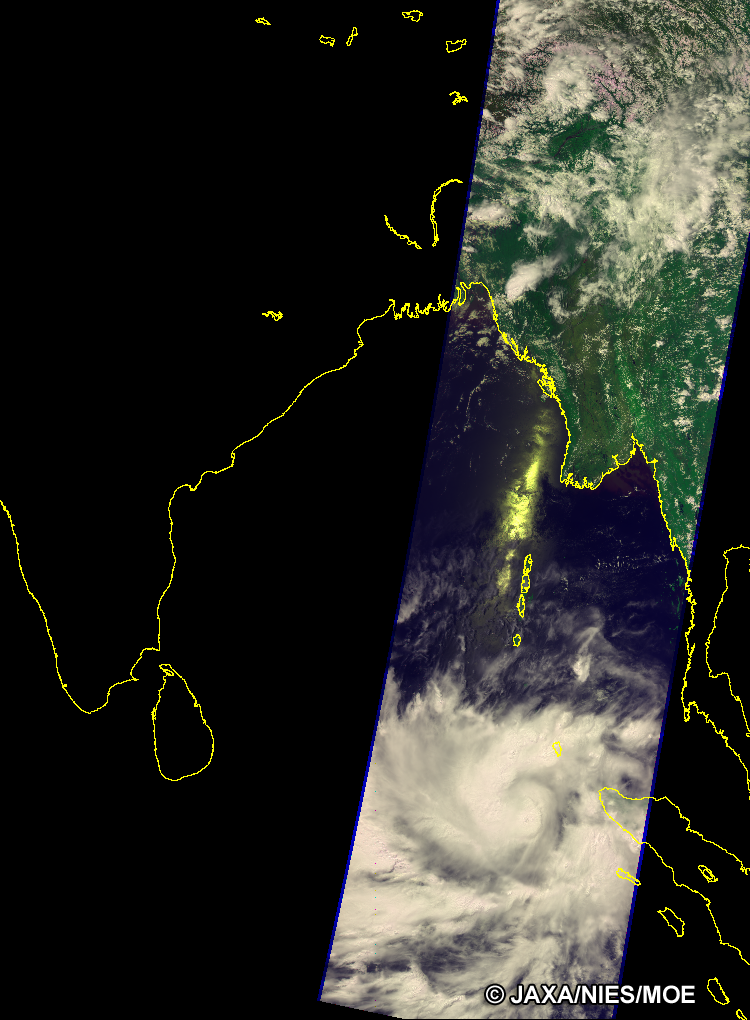 May 10, 2013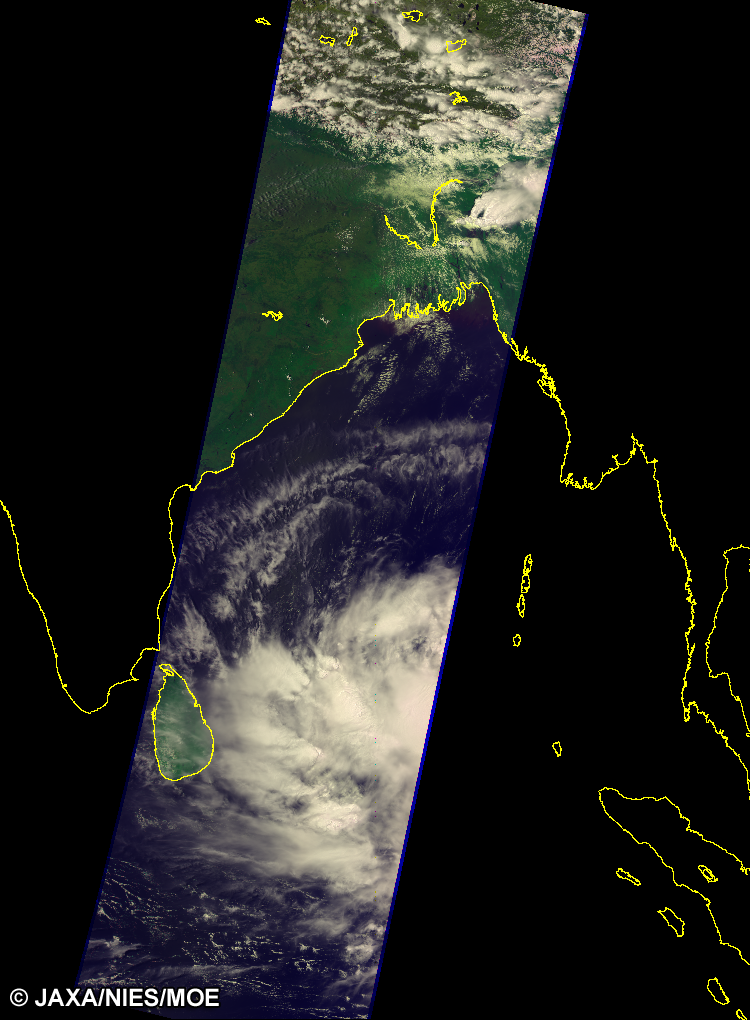 May 11, 2013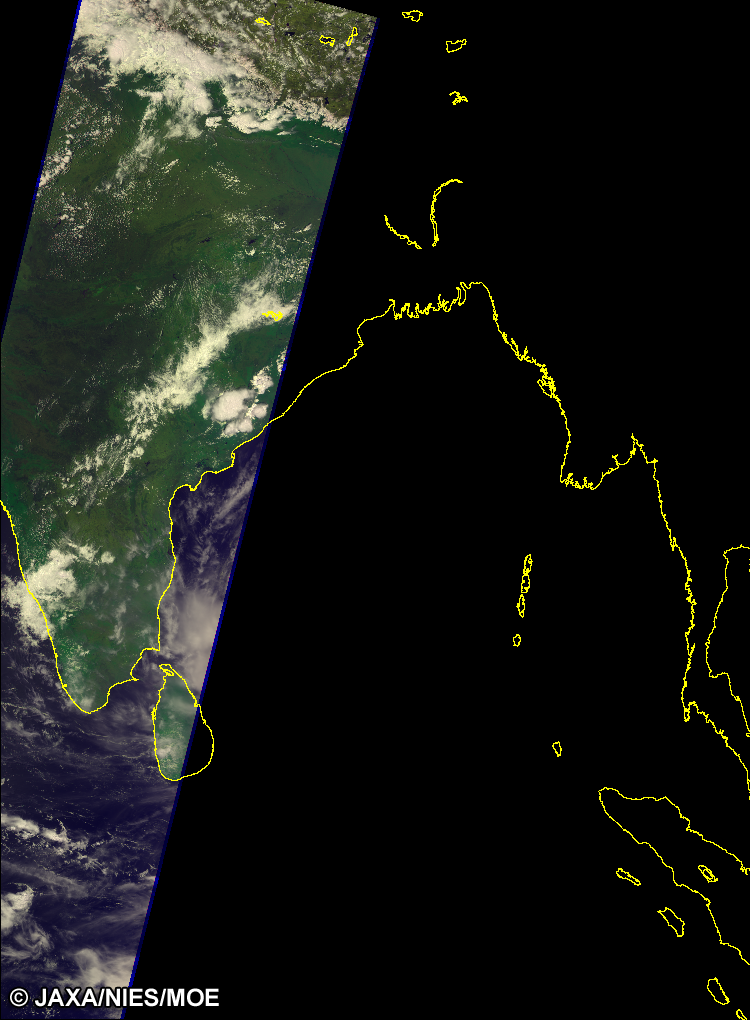 May 12, 2013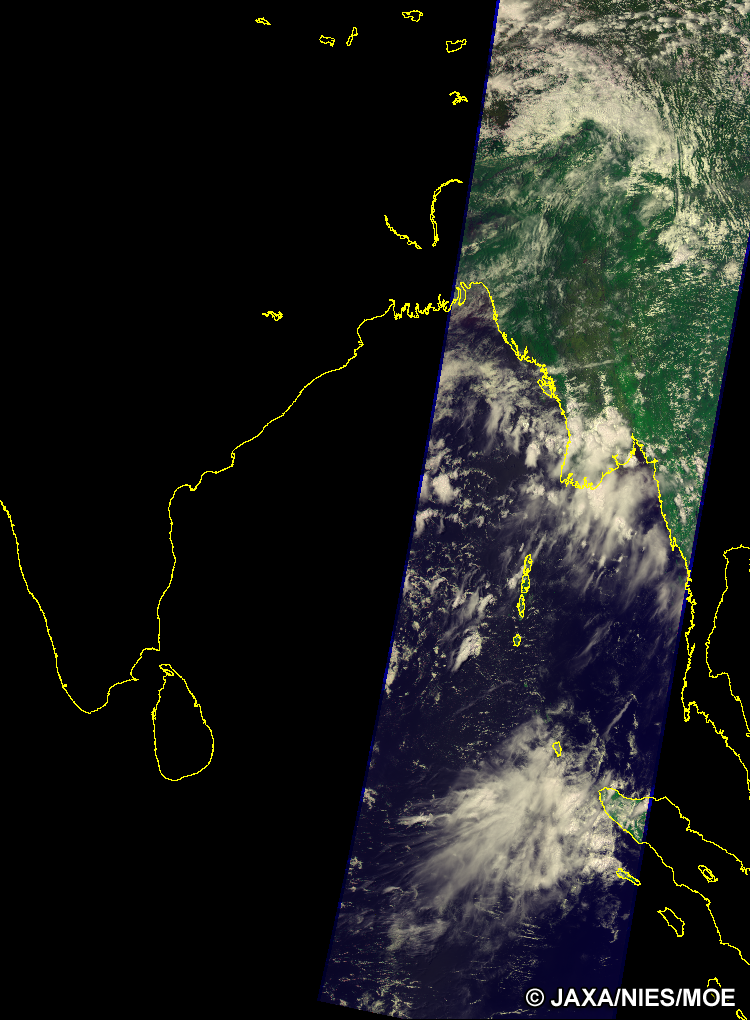 May 13, 2013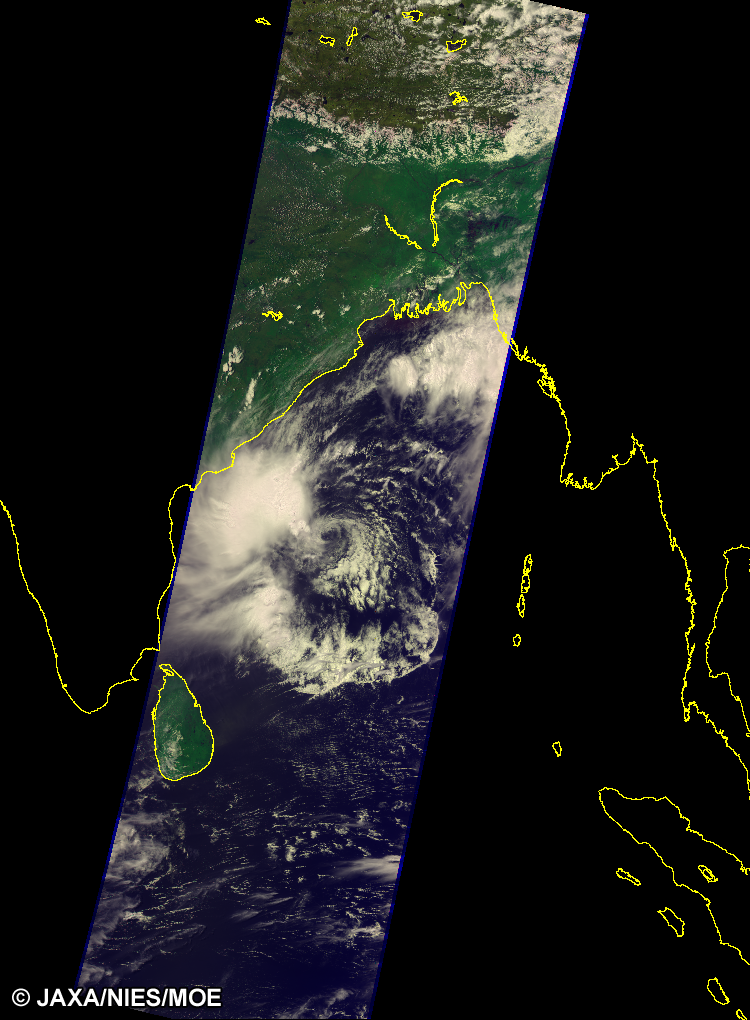 May 14, 2013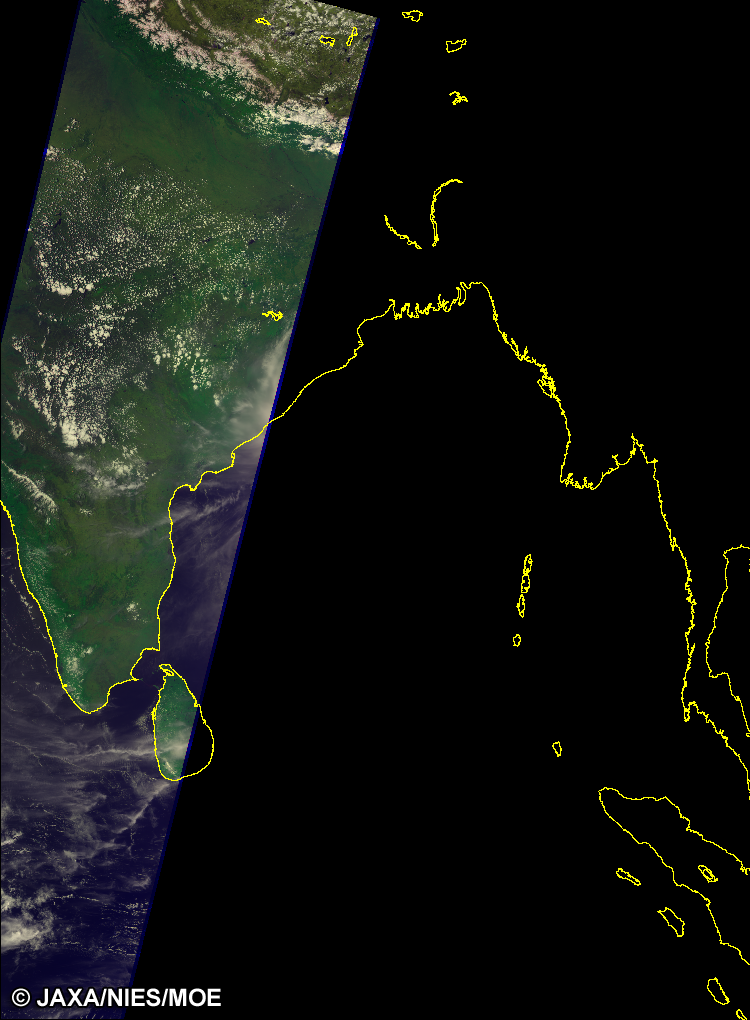 May 15, 2013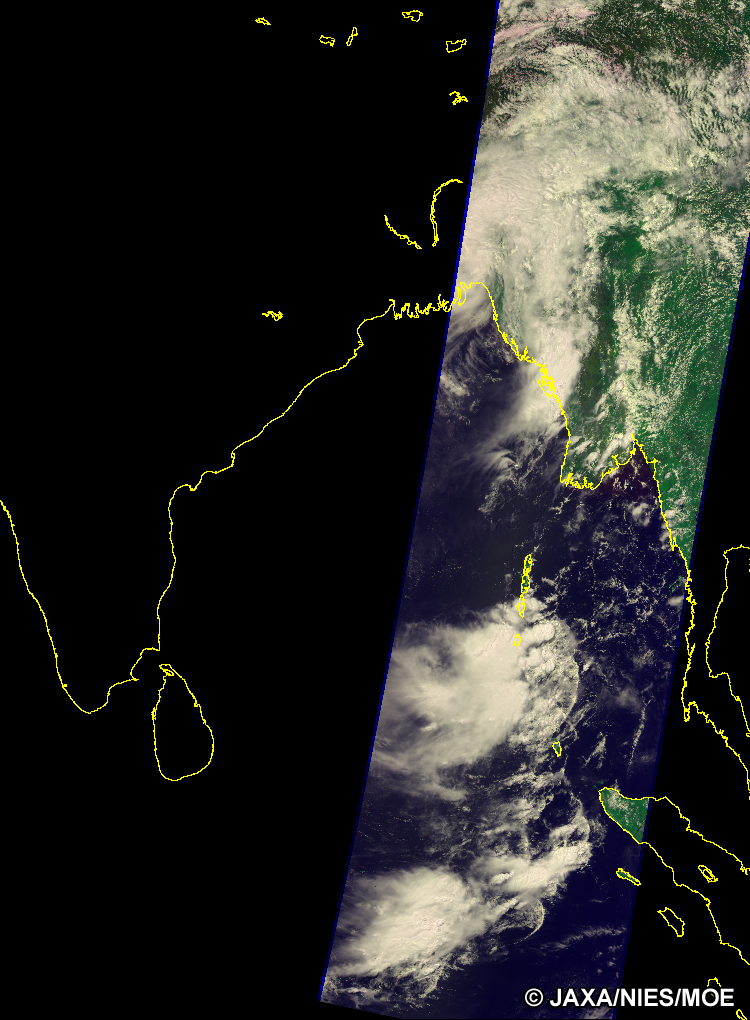 May 16, 2013
Go to Top