Pan-sharpen image with generated DSM using PRISM and AVNIR-2 over Mt. Aso, Kumamoto Pref., Japan.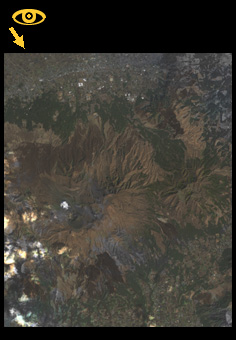 Fig.1: The pan-sharpen image of Mt. Aso in Japan. (Click to View Enlarged Image)
Fig. 1 shows the pan-sharpen image over Mt. Aso, Kumamoto Prefecture, Japan using AVNIR-2 image observed on Feb. 17, 2006 with PRISM image observed on Mar. 23, 2006. Fig. 2 shows the bird's-eye view using the generated digital surface model (DSM) by PRISM triplet image with the pan-sharpen image of Fig. 1.
©JAXA EORC